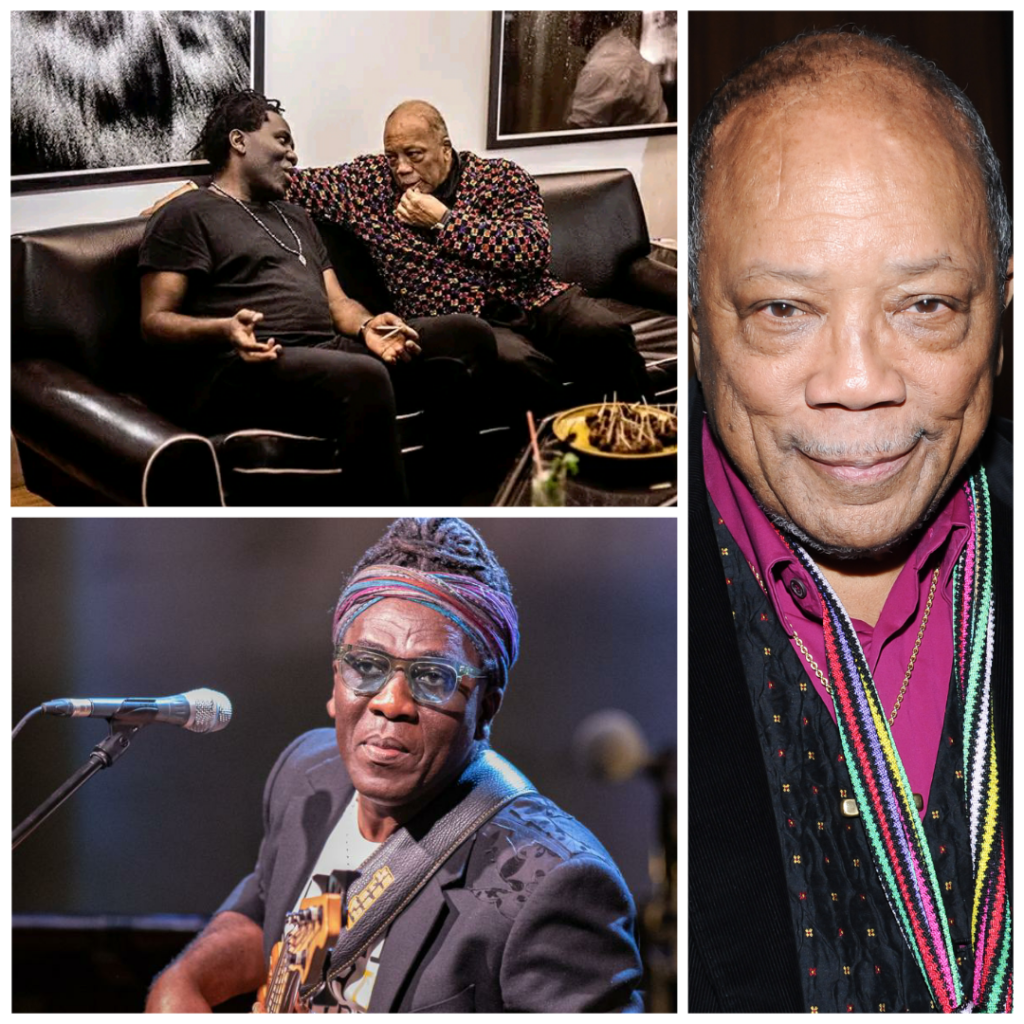 Cameroonian musician was highly honored by multiple Grammy award-winning musician Quincy Jones in a docuseries about his life and career.
Quincy Jones has won the Grammys 28 times with a record-breaking 80 Grammy nominations. He wrote and produced the biggest hits of Michael Jackson 's career.
Richard Bona is one of the musicians from Cameroon who deserves a statue of reverence.
Richard Bona has won 1 Grammy Award and earned 3 nominations.
The Los Angeles Times describes him:
" Imagine an artist with Jaco Pastorious's virtuosity, George Benson's vocal fluidity, Joao Gilberto's sense of song and harmony, all mixed up with African culture. Ladies and gentlemen, we bring you Richard Bona!"
#nexdimempire