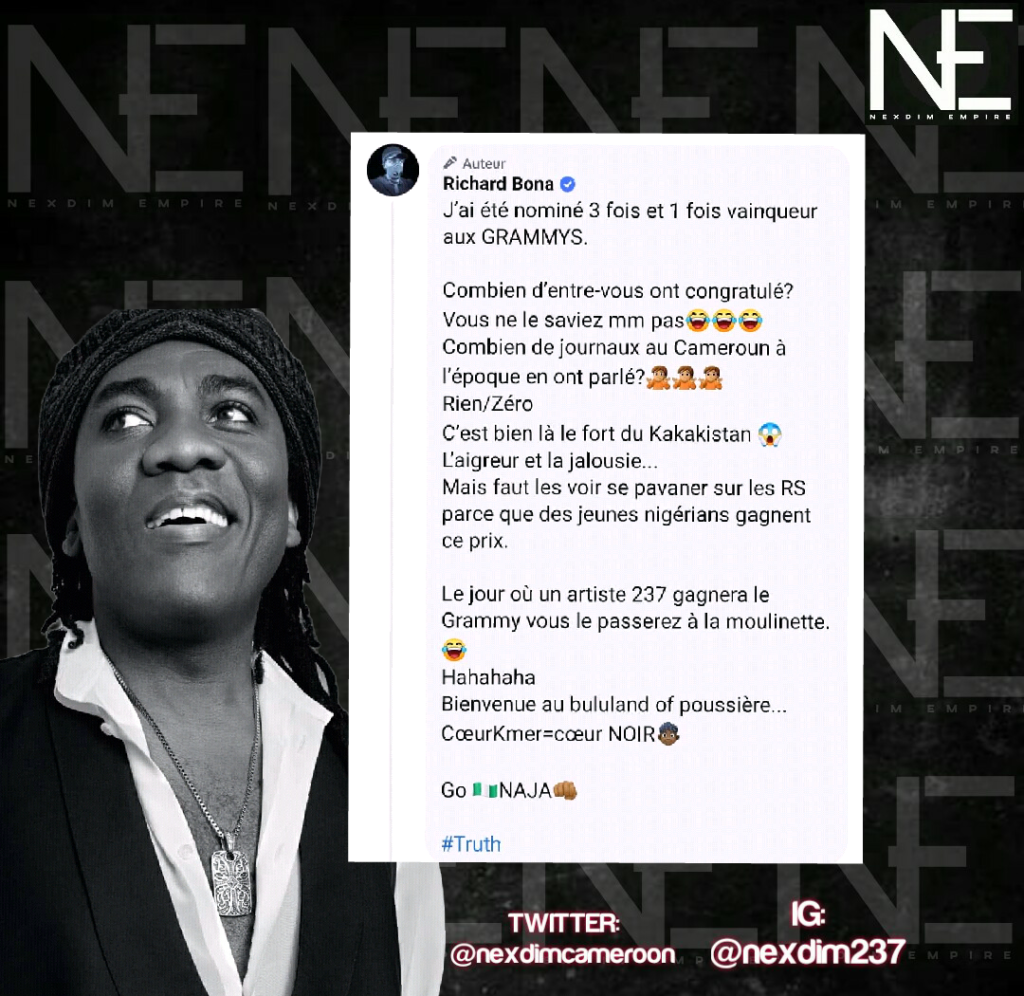 "I've been nominated 3 times and won once at the Grammys. How many of you congratulated? You don't even know" – Richard Bona
Multiple-award-winning musician Richard Bona bashes Cameroonians and media platforms for their impassiveness when he won the Grammy Awards. He says Cameroonians are now celebrating young Nigerians who just won the same award but if a Cameroonian artist one day wins , he'll be gutted.
Richard Bona had opted for Ghanaian nationality after consistent disgruntlement about the poor governance of his country of origin Cameroon.
(Details on the screenshot)
#nexdimempire