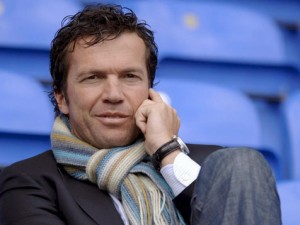 Light has never been thrown to clarify Cameroonians with a succinct reason why former international footballer, Lothar Matthaus' contract to be coach of Cameroon never matured.

Following an information on the 1st of July 2010, there was dire need for a coach to replace Paul Le Guen after the debacle in South Africa. Notwithstanding the involvement and recommendation of Horst Widmann, Vice president of Puma, in the high profile recruitment bid, the deal has been broken and all contacts between the The Cameroon Football Federation  and the former German international have come to a screeching halt.
According to Lothar Matthaus  in an interview with German Newspaper "Welt am Sonntag" –  "my Cameroonian job is unfortunately lost because the wife of the president, who insisted on having me, heard my story"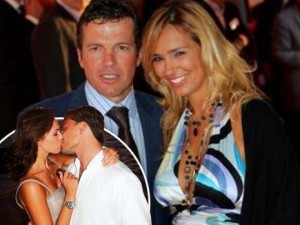 Four-time husband Lothar Matthaus' story is nothing but a sex scandal involving his 22 years old wife, Liliana. Pictures of the Ukranian ex-model have been circulated lately over the internet showing her with another man. Due to his sex scandal, Chantal Biya has vetoed the arrival of the German.
The question is " Is the first lady supposed to influence the selection of coaches ?"
However following a communique by  Tombi A Roko Sidiki of FECAFOOT, today 4th August, Lothar Matthaus' declarations are  "unfounded" .