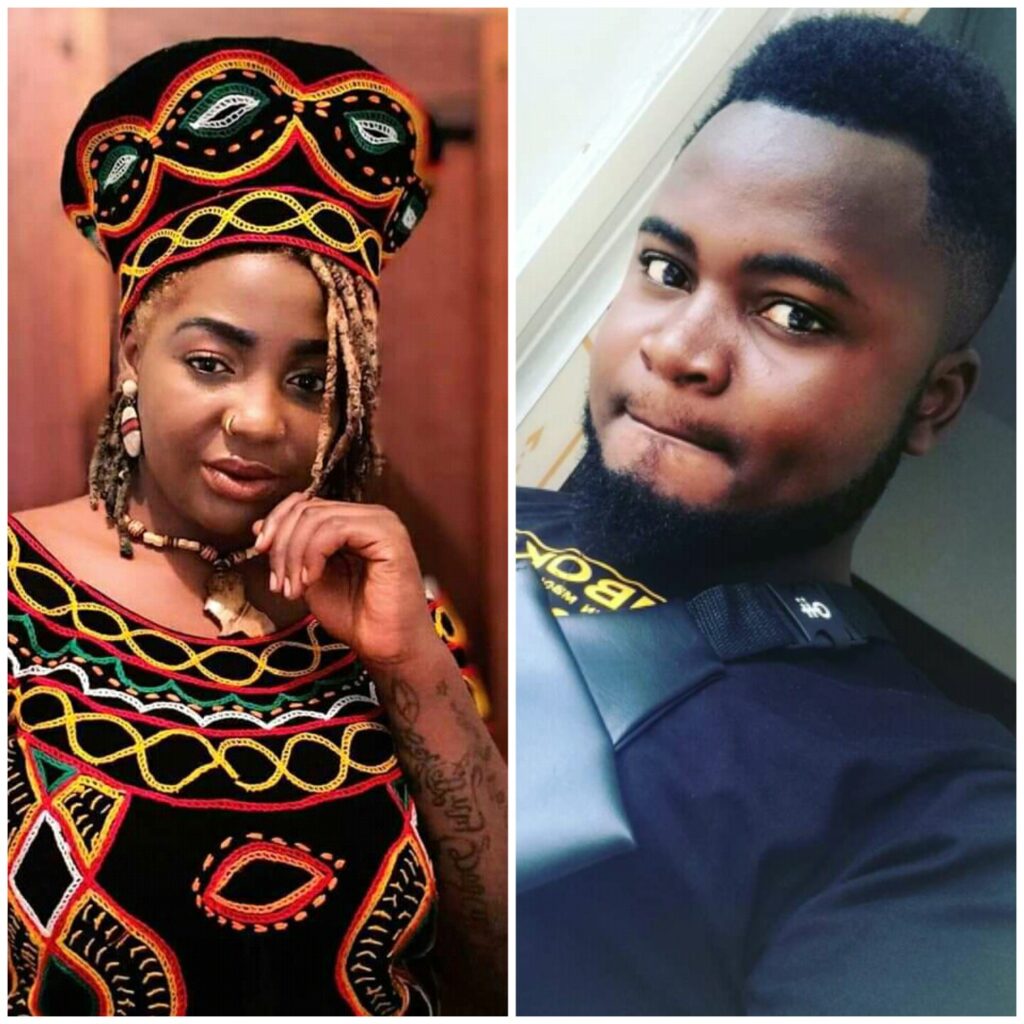 Tilla's outburst of invective yesterday in a Facebook Live video has been the headline of polemics on social media. The former New Bell artists uncloacked shocking revelations about what caused her feud with Askia , her ordeal under Jovi's New Bell Music, Tata's complacency and Pascal's indifference about Kiloh's death.
Tilla said she was heading home with Askia, while in Buea ,when she was assailed and robbed, losing her belongings including her national identity card. Tilla claims she'd always believed Askia was an accomplice to what happened to her.
She regrets cancelling her trip to US after winning the US DV lottery to join New Bell Music. She claims Jovi persuaded her to stay, advising her they can make it in Cameroon. At that time, Pity Baccardi had showed interest in signing her under Empire company. Two sterling opportunities ruined.
Tilla stated that the highest amount of money she received from Jovi is 25.000 FRS which included her transport fare from BDA to Ngola.
Jovi promised a smartphone on the condition that her EP "Kankwe Chap" gets 5000 downloads. In a week, the EP got 3500 downloads but she was never given a phone.
She expressed her disappointment in Pascal for his indifference towards (former New Bell music producer) Kiloh's death. Kiloh produced one of Pascal's biggest collabos "Check Sense". Jovi too did not react spontaneously to Kiloh's demise , neither did he go to the funeral. Reniss took 2 days to react.
Tilla felt embarrassed when TATA came the funeral clad in an old New Bell Music hoodie, probably the one she used to wear while at New Bell Music.
More disappointing Tilla revealed that when NBO requested Kiloh's royalties from Jovi , he responded that he does not owe NBO anything.
Pius Bery, an ardent Jovi fan has replied to Tilla exposing the truth about her deal and stay at New Bell. This is what he said
It's only but realistic that….
Jovi used the money he made from the sales of his HIV album to create New Bell Music. A platform he later used to shine great light on some unknown talents. Your favorite artistes used the money they made from their first hit projects to buy awards, pay for international collabos, buy cars, club and chase women.
The money he made from Et P8 Koi, Cash & Bastard, he used it to cloth, fed and house his artistes. He also shared his buzz with these guys, something that most label owners who double as artists will never do.
So when has Jovi been greedy? ???? Compare him to your favorite artistes now!
We are in an environment where finding someone that believes in your talent is like a myth talk less of someone that will believe and invest without expecting instant profits.
Aside Reniss, which New Bell Music artist (past and present) brought in some serious cash off their projects? ???? Jovi invested heavily on these guys. Tilla's #Pantana video alone costed more than 600k. Should we even talk about the sleepless night Jovi spent engineering and distributing their projects while someone like Tilla was out busy sleeping with Magassco (who was beefing with Jovi at the time)
All the likes of Pascal, Tilla and Shey did was ; come in, got a platform and left! NO LOYALTY OR PATIENCE!!!
Tilla out here talking royalties ????
Tilla, you dropped some music as your own boss after leaving New Bell Music right? Tell us how much you've made from the so-called royalties so we can use that same formula to calculate how much Jovi is supposedly owing the late Kiloh in royalties..or royalties dey come only for New Bell Music? Eeeeh Mama God mother sound? ????
You out here acting as if Kiloh produced Jovi's entire discography ???? Kiloh only produced 2 songs for Jovi during his time at New Bell Music (Check sense and Top Level)
At the end of the day, you're just out here cowardly using a dead person's name to reignite your beef with Jovi since u got nothing on him anymore to keep it alive. Shame on you!
I dey really vex say u nobi sign for Empire as you say Pit Baccardi be approach u???? By now you for di owe Pit plenty money with him not haven't done half of what Jovi did for u.
You think the grass is/was greener on the other side? Where's Nami Nami Cyrus? Even Magasco for dey u see yi like man weh comot empire with Kobo after all the shows? ???? Rythmz dem cry for social media so u no see? You're lucky because with Pit you can't even trash talk him and go free (reason why former Empire artistes can't say much in public). Jovi na una Melinda nobi so ? ????
You released 1 EP wake-up say u want go do secondary school tour for Bamenda make student dem di pay 200frs gate fee (rural champion ?). Jovi simply told you "do your tour but don't attache New Bell Music because you're not ready musically" and what did you do? You went ahead telling people how you have rights to use the labels name since all of you are in it ???? Like seriously? Na you and Jovi be own New Bell Music?
Even Jovi with all the music he already had back then was not yet thinking of a tour talk less of you small 'chumchere'
You comot dey drop music say "ma new crew better Dan the old one" Auntie, where's that new crew? Dem don turn old crew too? ?
You think you can make a career now by insulting New Bell Music ? ????
Say Tata came to Kiloh's funeral looking cranky ???? You be want make yi come na inside Limousin all dressed in Gucci? As na for die place dem dey flash nor? Don't make me pull up with some of those your dirty looking photos!!!
A loyal person will always be a mature person and that's something Tata knows very well and you don't.
See eeh, the he truth is just that Jovi hyped you, shared his buzz with you and it made you felt like you were some sort of generational talent..
That's why everyone was rushing for your signature and that of Pascal while y'all were at New Bell Music. Well, wind don blow fowl nyash open!! Go die, shumbu!
– Pius Bery official aka VIP Poor man ?