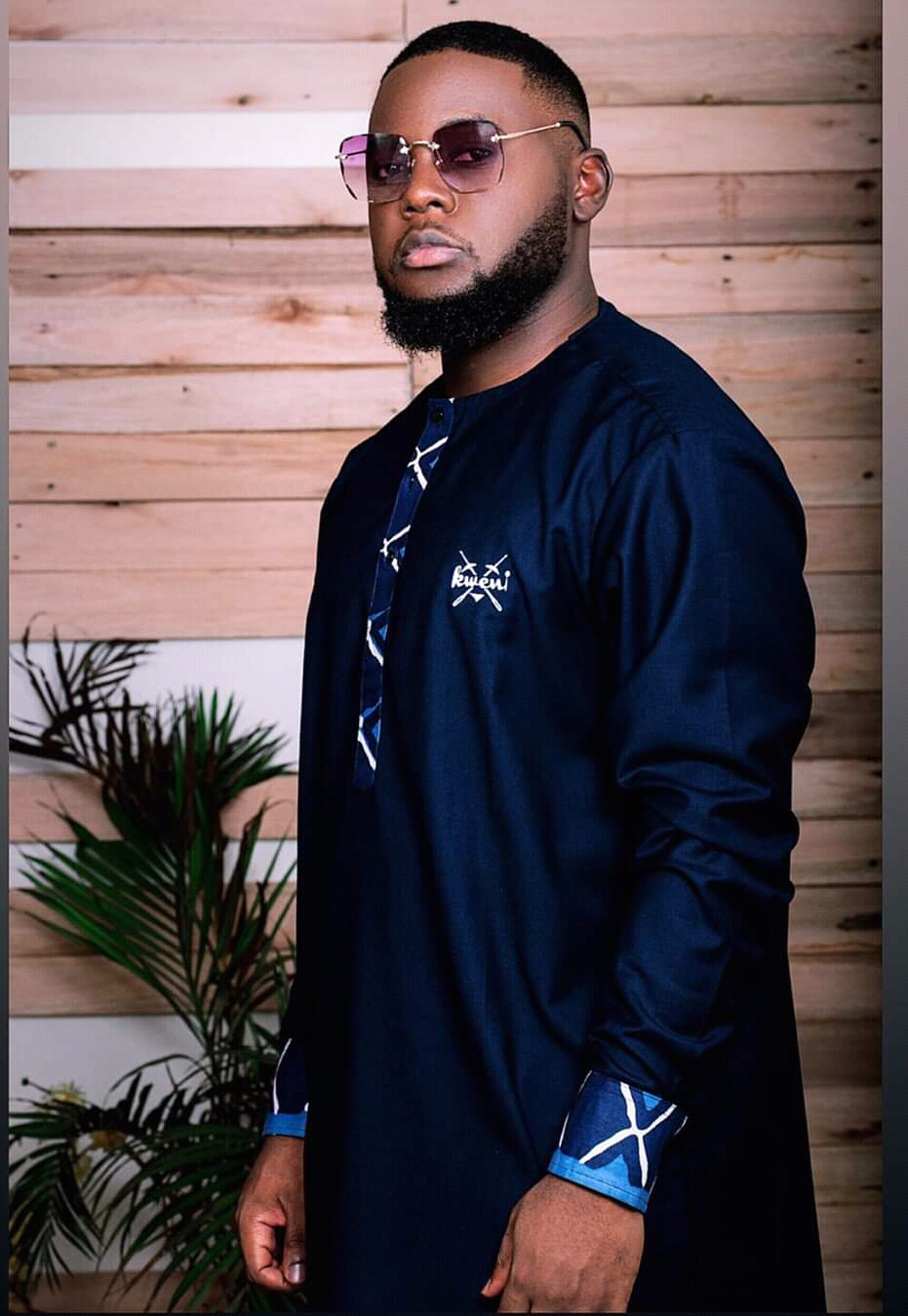 Njang Mengu Collins , known by the pseudonym KO-C, hails from Bafut, North West Cameroon. He was born on the 18th of November 1992 in Kumba, South West. He is the last of ten children. His dad Njang Lucas is a retired mechanical engineer and a former commercial taxi businessman. KO-C comes from a polygamous family of three wives. KO-C's mum, Njang Sirri Deborah, a nurse, is the third and only surviving wife.
KO-C attended primary school at Victory Nursery and Primary School Mbonge Road, Kumba, enrolled at GBHS and later CCAST Kumba, where he obtained the GCE 'A' Level certificate. According to several information outlets, KO-C developed penchant for music by penning down lyrics in the form of texts and sending to friends. He was extolled by his peers for his musical dexterity and dance moves. He gained repute as a dancer in Kumba.
KO-C is the acronym for Knock-out Christian. He started his career chanting gospel tunes.
In 2014, he moved to Buea for studies. He attended the Higher Institute of Management Studies (HIMS) Molyko in Buea, where he bagged a First Degree in Management. KO-C has always been an eager-beaver with a vaulting dream to become a music luminary. He has been influenced by Ghanaian rapper Sardokie.
At the age of 20, KO-C recorded his first song dubbed "Town player". He met reggae/dancehall and rap sensation Dready Christ and Tee (Tread stone) and established a strong working relationship with them . Dready, Tee and KO-C went on to create the trio PIM Boys (Preach it Movement Boys) . The group membership increased composing Pee, Dready Christ, Ko- C, Bengis, Bauxi and Tread Stone.
In 2015, PIM Boys clasped a record deal with Velo Valery's BTS Empire label. The group released "Ici au Camer" which received substantial acclamation. The group looked propitious after becoming runners-up at Guinness Blacklist competition in 2015. The group later disbanded.
In August 2016, KO-C decided to kick-off his solo career. He became affiliated to the label RM Music and released the single "Balancé" produced by Deecy. The song, though a potential hit received meagre positive reaction after constant rotation on Boom TV and failed to proliferate across the Moungo. His musical knack, incredible lyrical ingenuity and fast rap speed enabled him hoard more attention.
In January 2017, KO-C officially became an artist under Big Dreams Entertainment label, joining Locko. He released "Laisses moi passer" produced by Akwandor " I Love You" featuring Locko (May 2017), "Bollo" (Oct. 2017, produced by DJ Kriss ) and "Caro" (Feb. 2018) under Big Dreams Imprint. KO-C consolidated his position as one of Cameroon's most promising acts.
On March 10th 2018, KO-C bagged Best New Artist at Urban Jamz Awards, RMA Award for Best Revelation; Best Collaboration with Tenor for the song "Balancé"; and Most Downloaded Song in 2018. On the international scene, KO-C who has shared the same stage with renowned Ivorian music duo, Magic System, was nominated at the 2018 AFRIMMA Award.
He participated in the campaign against violence against women and young girls alongside other influential urban music artists He continued churning out several major covers Including RunTown's "Mad Over You" , "If" by Davido, freestyles like "Appreciate" produced by Ekie Bozeur.
KO-C collaborated with DJ ZOUMANTO and MIMIE on the opus " Do Like I Do". In May 2018, KO-C signed a management contract with the westsi2 corporation structure. He remixed his track Balancé with Tenor which became a monster hit in July 2018.
In November 2018, KO-C continued to conquer the music scene , dropping "Sango" featuring Beninese artist Fanicko. One year later, he suspended his management contract with WestSi2 Corporation and signed a new one with CIBLE COMMUNICATION & Event structure.
In July 2019, KO-C released "Ca a Cuit" to the delight of the Cameroonian music-loving public
In June 2019, he announced his first European tour to take place from 4th July to 4th August 2019. On October 4th 2020, he released "On s'en fout" featuring Ivorian star Ariel Sheney.
In February 2020, KO-C , in an emotionally expressive note announced the end of his contract with Big Dreams and a renewal of his management deal with Westsi2. He has proven his resilience and determination to stay relevant.
KO-C released "Mon pala pala" produced by Phillbill on March 2020 and followed up with "Alright" and the highly controversial song "President De Rap-Publique". He also collaborated with Tzy Panchak on "Energy".
"Ghana Must Go" is his recently released project featuring Cleo Grae, Banye, Kking Kum and Kikoh.
KO-C is a major asset in the music ecosystem in Cameroon.
He had a dream, he harnessed his potential, worked hard and today, he's achieved remarkable success.