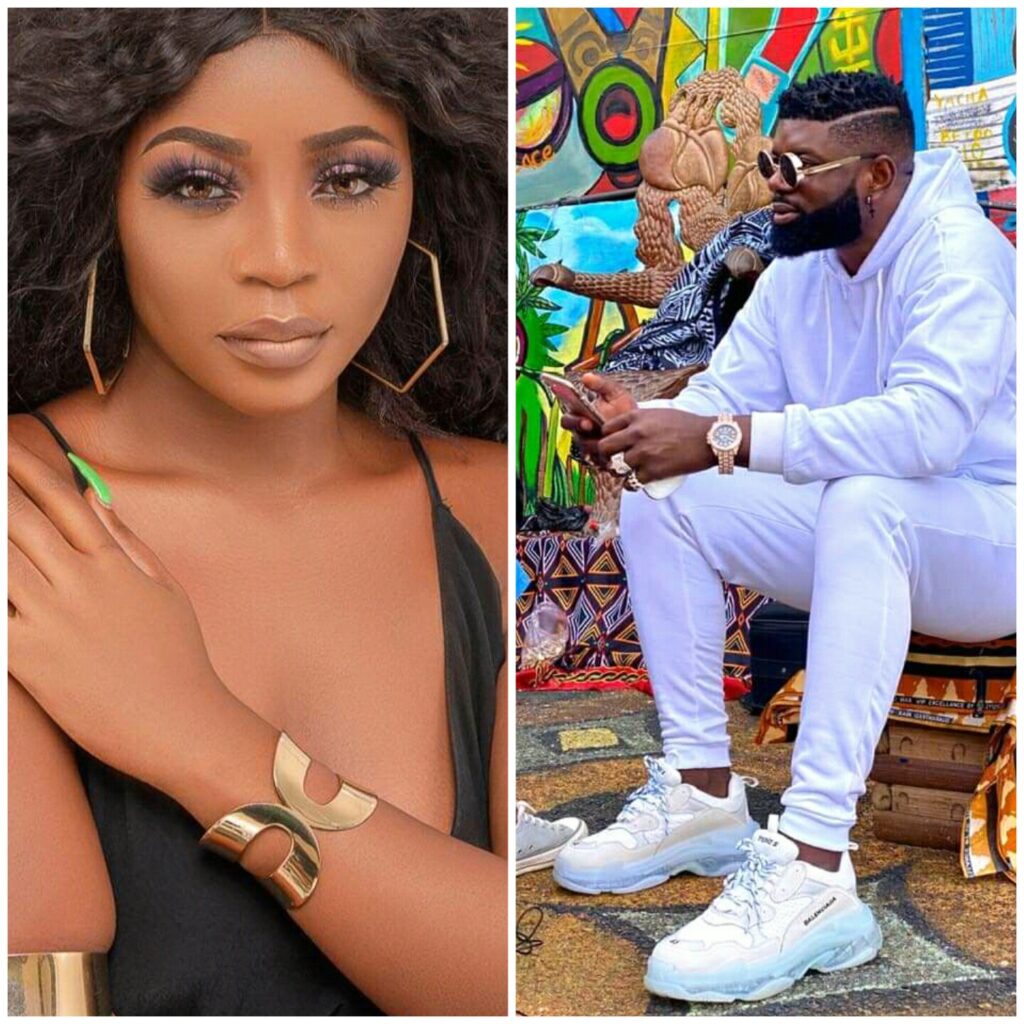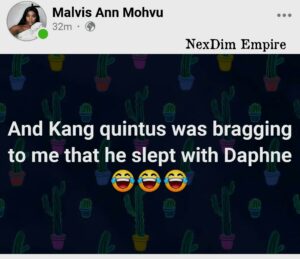 This post Malvis Ann made was intended to assassinate Kang Quintus' character. She deliberately wanted to injure him, destroy his credibility and reputation by painting him as someone who told a lie about sleeping with Daphne. She's trying to ridicule him for lying after Daphne declared she hasn't slept with a man for 10 years.
When I first stumbled on the post, from first perception and surface intuition, I felt shocked but again sensed some hilarity.  On the second thought, I felt it could stir up different kinds of emotions . And yes ! my second thought was the right one.
The post ignited a widespread negative feedback.
In my opinion, Malvis Ann was in no way apathetic about Daphne's situation. I don't think she doesn't feel for Daphne as misconstrued by some people. Her target was Quintus.
Unfortunately, her damaging remark was counterintuitive, as it came at a time when people were sympathising with Daphne's traumatic past life. This wasn't the right time to joke.
Her post was therefore hypersensitive and the timing was wrong.
Daphne was unexpectedly sandwiched, suffering collateral damage from two fighting camps.
From her post and Stephanie Tum's reaction, we could decipher Malvis Ann probably has unsettled issues with Kang Quintus which had spanned for over one year. Reacting to some comments, Malvis said she refused sleeping with Kang Quintus and his reaction was to smear her.
Dear Malvis, Character assassination can't be an appropriate way to avenge Kang Quintus' wrongdoing. There are better and surefire ways of solving problems rather than defaming. You all are mature. You can dialogue and make peace. The ecosystem needs peace to subsist.
This shouldn't be coming at a time when "The Fisherman's Diary" is becoming a continental phenomenon. You too have career prospects ahead that you don't want to mar.
Malvis isn't handling the crisis appropriately. You can't vouch for her.
For Malvis to divulge a secret Quintus confided in her when their friendship was rosy, portrays an untrustworthy image of herself. Meaning she's that kind of fair weather friend who can trade you for a penny when the relationship is thorny.
If Kang Quintus ever lied to Malvis he slept with Daphne, it's a thumb down.
Daphne in utter sincerity disclosed she hasn't slept with a man for 10 years, meaning since 2010. She explains flashbacks of her, being raped as a child made her genophobic.
Men should be responsible and exude dignity.
It's overly denigrating for a man to lie about having sex with a lady. We should treat women with respect , preserve their images and dignity.
Goodluck to #Bewomanbydaphne
Let love lead ????
#nexdimempire