Born on 23 March 1986 in K-town (Kumba) South West Cameroon,Eyong Enoh Tarkang is a Cameroonian midfielder  who currently plays for AJAX OF AMSTERDAM in the Dutch Championship.
Eyong Enoh previously played for the South West based then First Division side Mount Cameroon FC and later moved to Cape Town , South Africa where he played for AJAX CAPE TOWN.He was team captain, player of the season 2007-2008 as well as player's player of the season of that year.
In August 2008 he signed a contract at AFAND LAC Ajax Amsterdam until 30 June 2010 with a 2 year option.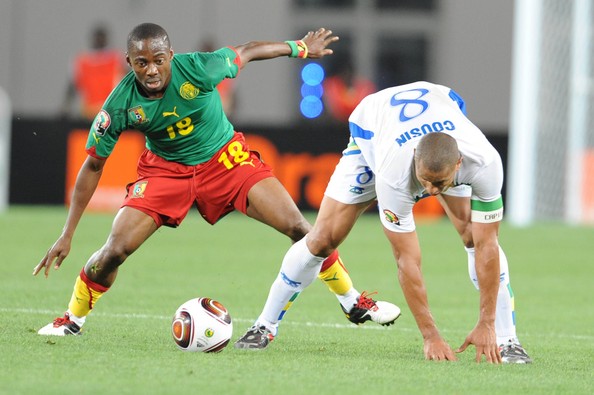 Enoh was the first Cameroonian that ever played for Ajax. After making a stunning  debut against Feyenoord on September 21, 2008, he quickly became a regular starter in Marco Van Basten's  team. He scored his first UEFA goal against Mbia's Olympique Marseille on March 18, 2009.He has become a popular figure with the fans for his workman-like performances.
Enoh made his debut for the Indomitable Lions of  Cameroon on 7 June 2009 against Morocco,played several for african nations cup and world cup qualifiers.He has been amongst the first 11 of Paul Le Guen's selection due to his stunning performances.