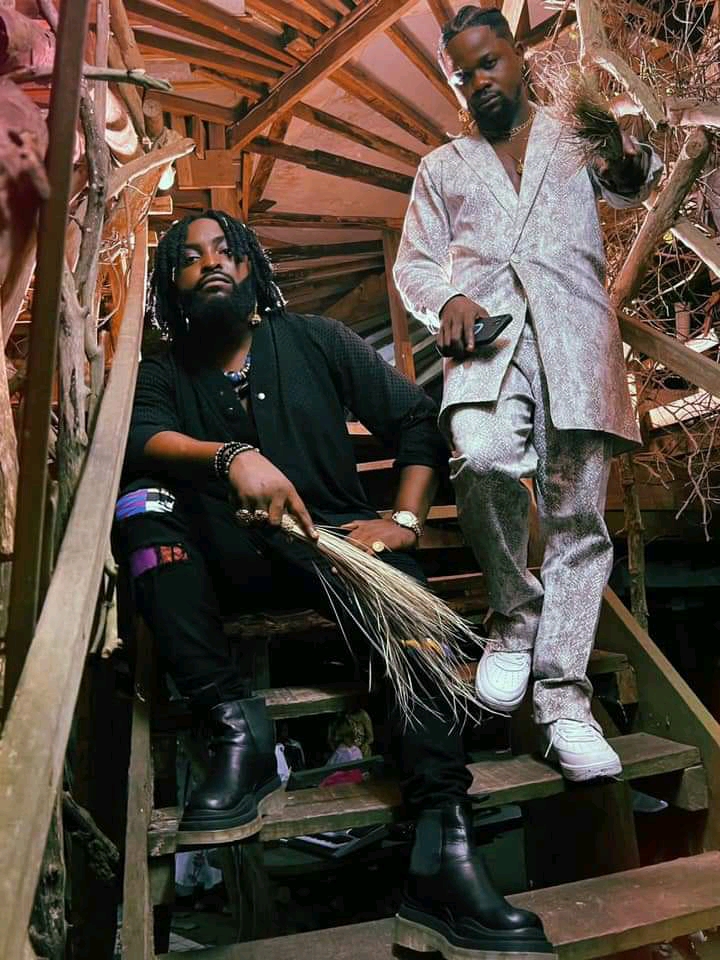 As I write, my neighbor is overly surprised that Ridimz is a group of two singers. My neighbor fell in love with the song "Shabasiko" which converted him into a fan but still can't reconcile the fact that it was sung by Phillbill and KezZy. The song has been attributed to Phillbill alone who seems to be the Omarion of B2K or the Sisqo of Dru Hill. What's really going on ?
Recent separate moves by Cameroonian music duo Ridimz (Phillbill and KezZy) has been raising an inkling of curiosity and speculations about their separation. Their monster hit "Shabasiko" has gone viral making them one of the most solicited artists on Cameroon at the moment but strides made are apparently unilateral, solely revolving around Phillbill (Dianee) and visibly obliterating KezZy, the other member. Why is Kezzy Ridimz not performing with Phillbill ?
Phillbill alongside his "Shabagang" have been seen performing the song without KezZy on several events, suggestive of the fact that something is really wrong somewhere. ?
If you visit the page Ridimz , you'd perceive one artist is being eclipsed by another.
Since the start of 2022, KezZy's photo hasn't featured on Ridimz page neither any information about him being posted. It has been a one-man-show apparently giving a clue of a stale atmosphere.
Ridimz have always looked indissoluble as a producing duo, working together in the past as "Itz Phillbill" and "K Master K Mix". They have equally looked inseparable as a singing pair but recently e dey like any man di do e own thing, e own side.
Phillbill now owns a studio in Douala called "Shaba Music" while KezZy just established his own studio in Buea.
KezZy hasn't posted "Shabasiko" since the start of 2022. Phillbill has released an acoustic rendition of their hit song "Shabasiko" with KETIA Anzouer without KezZy's participation.
Well, I don't know how KezZy enjoys his share of dividends when Phillbill has been performing the song they did together. The duo have been exceptional over the years and we'll love to see them united and making formidable strides together.
#nexdimempire