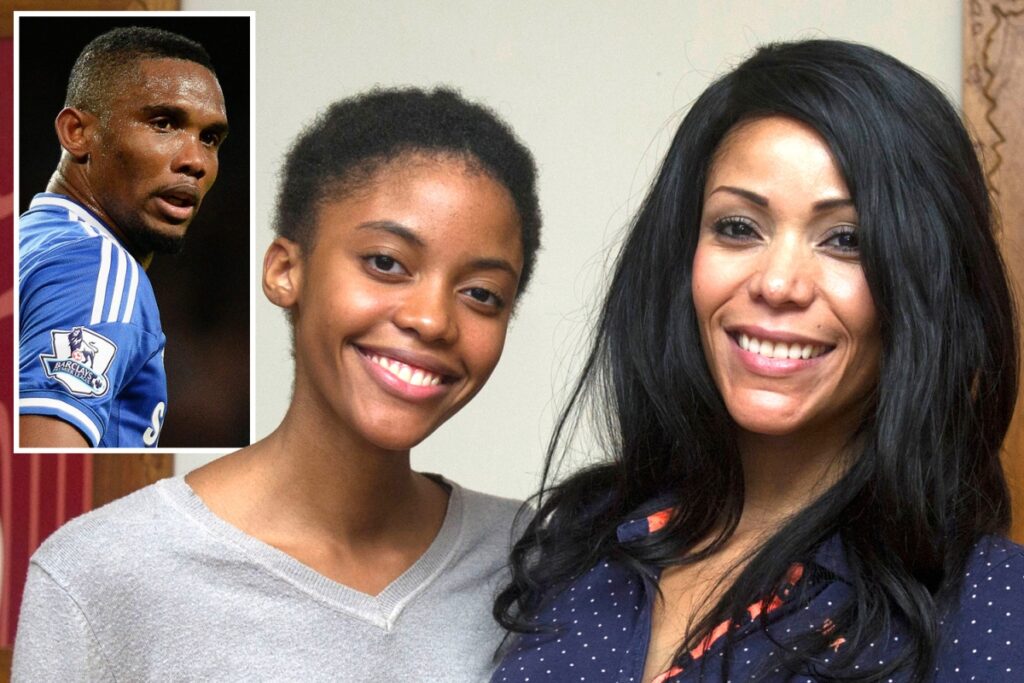 The Madrid Court of First Instance has ruled that Samuel Eto'o is the father of 22-year-old Erika Do Rosario Nieves after the Cameroonian was declared in default for failing to appear for trial.
According to the lawsuit,  Eto'o "told her that he would act responsibly with respect to the common child, although he preferred that she did not give birth to the child"
"During the pregnancy she tried to communicate with future father (Eto'o), but he did not answer her phone calls or reply to her emails."
The girl's mother, Adileusa, and Eto'o  reportedly met at a Madrid nightclub in 1997  when  he was playing for Leganés – after being introduced by a mutual friend who worked at a nightclub.
The child was born in 1999 in Madrid, when the former Indomitable Lion striker played for RCD Espanyol. Eto'o allegedly refused to recognize her at any time. To buttress her case, she provided biological evidence which led the judge to admit the lawsuit, although Samuel Eto'o never complied with the court's requests. The sentence condemns Eto'o to pay a monthly support of 1400 euros to the woman, retroactively the moment the complaint was filed.
#nexdimempire