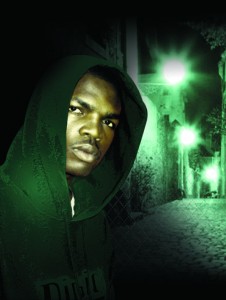 Camerborn afro rap artist "One Love" best known from his hit " Tapioca" is currently working on his sophomore album titled "De l'ombre à la lumière" to be released by the end of this year.

ONE LOVE 's  «  De l'ombre à la lumière » is an album which conveys messages of hope, joy, and development. He decries social plaques, poverty, corruption, embezzlement, war etc. The album is diversified, a blend of rap, crunk, and afro rap.
Born on the 13th of December 1986, One Love is the first and only rapper to be laureate of Mutzig National song competition in 2003. He has been opening act for international stars like: FACTOR X, WILLY DENZEY, 113, and SINGUILA. In 2006 and 2007, he was nominated as Best Afro rapper at the Cameroon Hip Hop Awards. He has been invited to represent Cameroon as an "artist for  development" at the 5th Youth Congress in Istanbul, Turkey to take place from the 31st of July to 13th August. According to him  "the best is yet to come"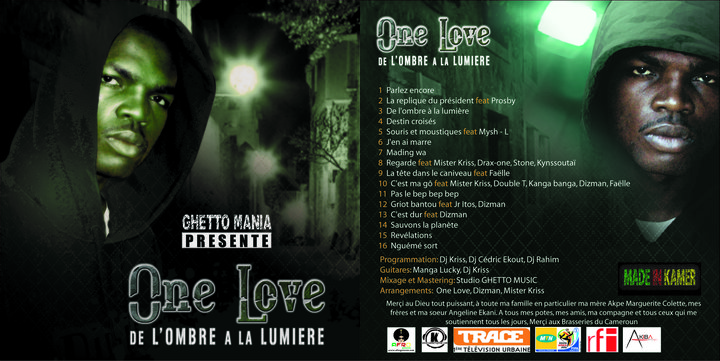 Enjoy!