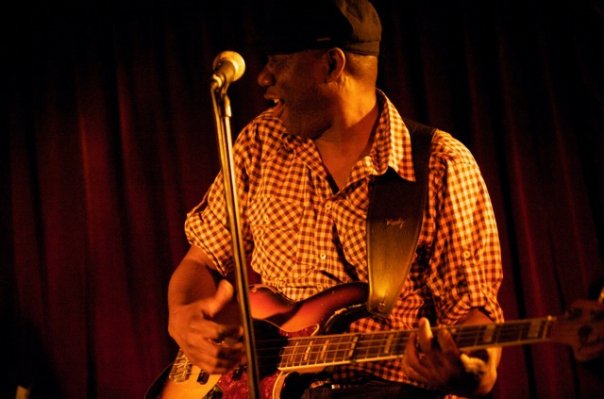 Francis Mbappe is one the most sought after bass players in New York City. Having graced the stage with  names like Manu Dibango, Herbie Hancock, , Fela Kuti, Ashanti Tokoto, Francois Louga, and Ernesto Djedje, his contribution in music has been simply affluent.
Francis has co-produced and arranged the album "Guido Vittale" for Koning Plank, featuring Annie Lennox and Dave Stewart, as well as working on music for the film "Young Maestro," featuring Elizabeth Taylor and directed by Franco Zeffirelli.
His new album "Peace is Freedom", is the result of twenty years of musical research.  In this new production, he combines the essences of (at least) five music genres: funk, jazz, rock, world and of course African music, picking them at their source, retrieving the sap of each of them to create a new music made of the best elements Mother Earth has to offer. Never before have we found a style in which so many influences work together so harmoniously, so essentially.
Visit his official website www.francismbappe.com
Performing Live in Montreal