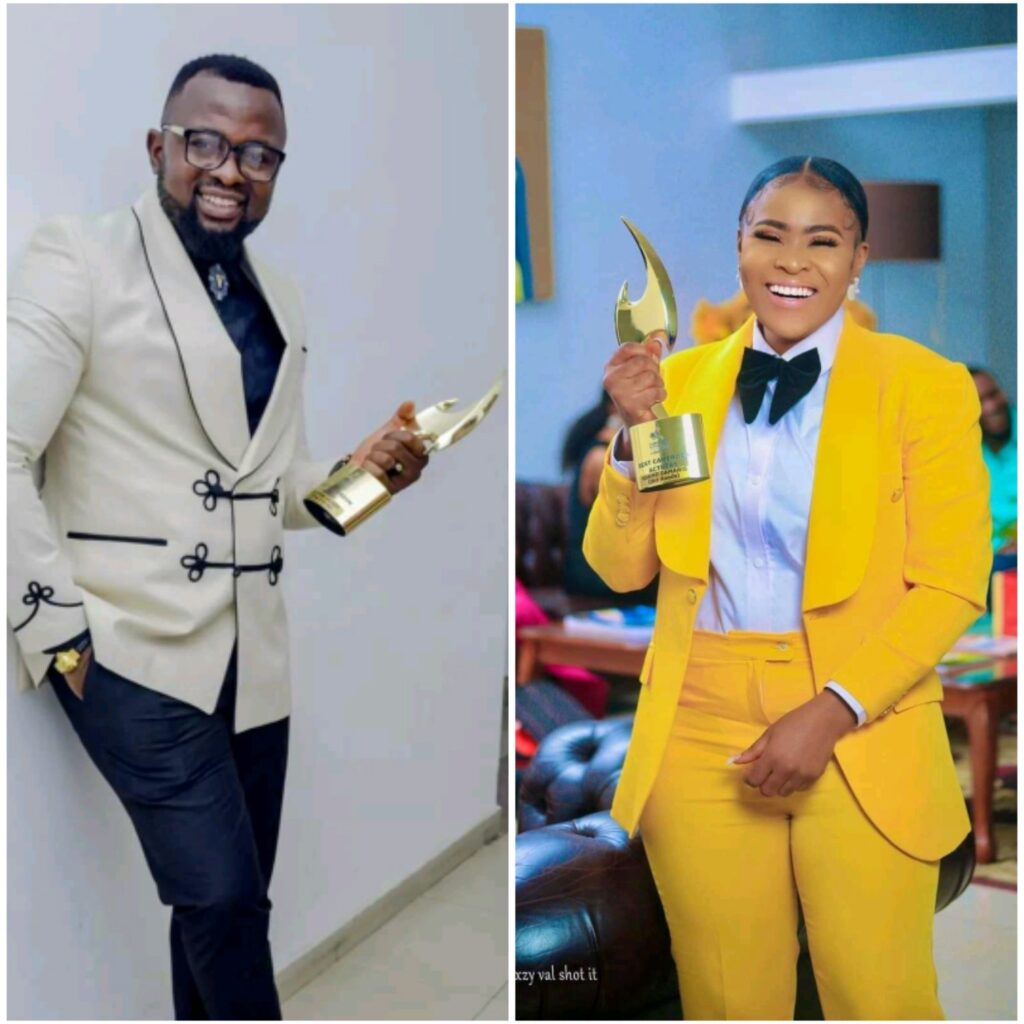 Nchifor Valery Awa is a proficient Cameroonian actor. He hails from Pinyin, North West Region. He is a holder of a BSc in Biology. Valery made an emphatic debut on the big screen in 2005, when he starred in "Leather Gangsters" alongside Anurin Nwenembom. The movie was directed by Rene Etta.
In 2011, he won Best Upcoming Actor at the ZAFAA  (Zulu African Film Academy Awards) which took place in London. He won Best Actor in a Supporting Role at the CMMA 2012 and Best Actor in ZIFF (Zanzibar International Film Festival) 2012.
He clasped nominations for Best Actor in a lead role at DAMA 2012. He was in Burkina Faso for FESPACO 2013 as representative for the movie "Obsession", which was nominated.
In 2013, Valery Nchifor was Best Actor in a lead role at +237 Elegant Award which held in Holland.
Still in 2013, he won Best Actor in a lead role at SONNAH Awards and Best Actor in a supporting role CMMA.
In 2015, he starred in short film titled "Voyage a Ouaga" .
OTHER MOVIES HE STARRED IN:
– "A Woman's World" produced by Itambi Delphine and directed by Kamwa Anthony
– "Obsession" directed and produced by Achille Brice, Enigma directed by Billy Bob
– "Whispers" directed by Enah Johnscott produced by Arthur Iyok
–  "Dark Side" directed and produced by Rich Manga
– "Decoded" produced by Gold Age and directed by Enah John Scott
– "Switch Roles" produced and directed by L.T Njeik
– "U-Turn" produced by Ashu Egbe and directed by Kamwa Anthony
– "Dealer" produced and Directed by Andrew Njanjo, "Viri" produced by Nkanya Nkwai and directed by Enah JohnScott
– "Villageois" produced by Hermes Fomutang, directed by Alfred Chia
–  "A Little Lie, A Little Kill" produced by Ivan Name directed Tebo Njei.
– A Man For The Weekend by Syndy Emade
– When It Ends by Achille Brice
NDAMO DAMARISE
Damarise Ndamo Beithang is a Cameroonian actress who hails from Mbande village,  Nkambe, North West Region.
Her maiden movie role was in 2014, the TV Series "Rumble" by BillyBob in 2014.
Damarise later rose to prominence following her supporting role in the multiple award winning TV series "Samba". She played a lead role alongside Nadia Buari and Imeh Bishop in another award winning TV series "Apple For Two" which aired on Africa Magic Showcase.
Her adeptness continued to gain acclamation when she played another lead role in her maiden feature film "Wardzee" by Itambi Delphine.
"Wardzee" earned her an award in one of the biggest African Film festivals in London; Zafaa Global Awards for Best Supporting Actress in 2018.
Her salient role in "The Fisherman's Diary" by Kang Quintus has been lauded by movie pundits and fans.
#nexdimempire