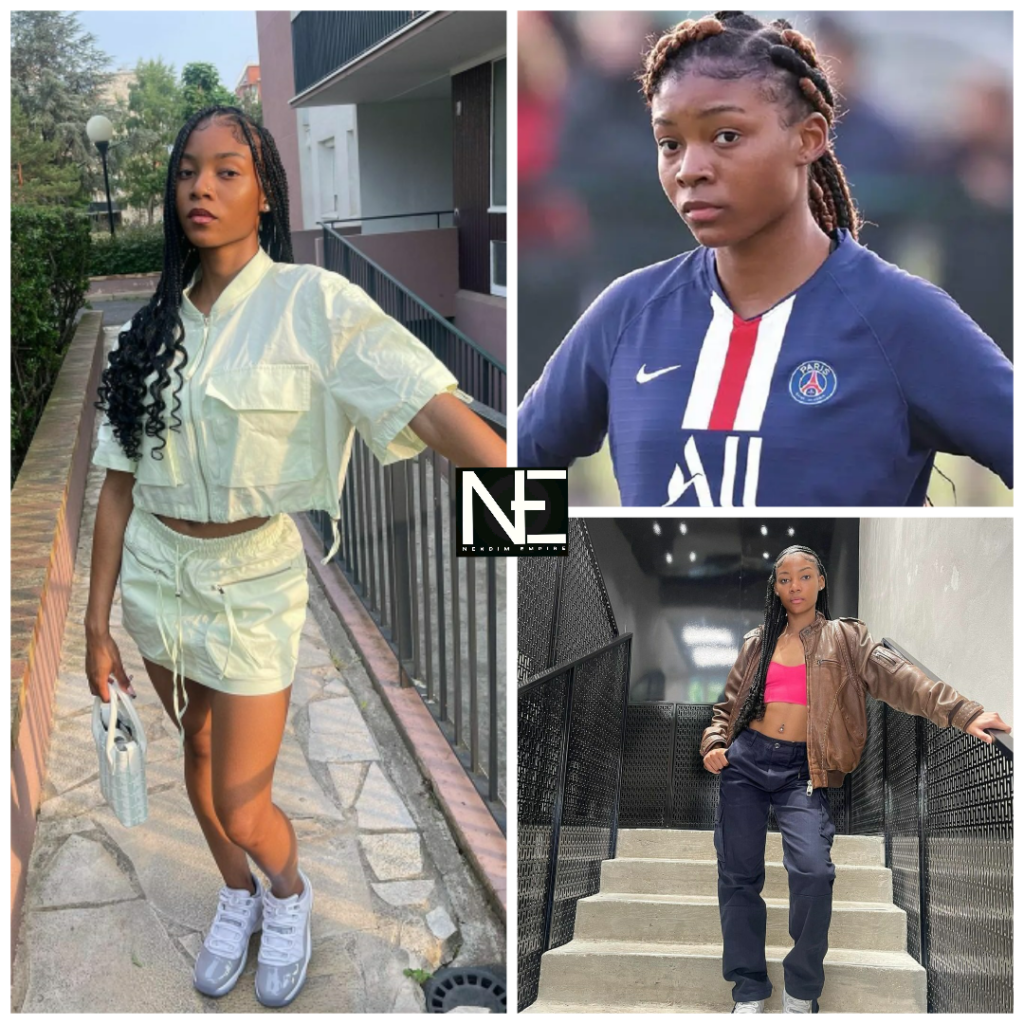 20 years-old Mirielle Tchengang, who plays for French Division 1 football club Soyaux-Charente as defender, has been called up to represent Cameroon.
Worth-noting, Estelle Johnson was not called up by the new coach Jean Baptiste Bisseck. Mirielle is expected to fit in her role.
Cameroon will face Kenya on the 22nd of September 2023 in an AFCON qualification match.
Mirielle Tchengang is a former Paris Saint Germain (PSG) player.
#nexdimempire