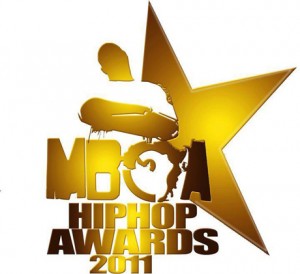 The Mboa Hip Hop Awards has been one of the most prestigious award ceremonies in Cameroon Hip Hop music scene, gathering all the buzz and hype on Canal 2 though revolving only around French-speaking Cameroon artists,  segregating English-speaking artists;  "A French-speaking Cameroon thing".

This year , a vehement promise was made by the organizers to get artists from the English-speaking part of the country utterly involved in the activities of this edition. Hopes got ignited and a feeling of belonging sparked off.  A sense of unity !

Fair enough, a derogatory category was nursed dubbed "Best Anglophone Artist" having as nominees;  Zinnia, Adah, and Dr Sley . Apartheid ? I don't know .
This act of segregation got several English-speaking artists and music pundits worried, feeling a foul air looming which urged them to air out sad sentiments on social networks  FACEBOOK and TWITTER:
STV 2 presenter, Tito Valery called on all not to vote anybody in that category and lamented why there isn't a category for "Best Francophone Artist"
Daddy Black, Steveslil and a plethora of English-speaking artists expressed sad feelings either. The humilation didn't end there but extended to a putrid level of treatment experienced by the English-speaking nominees in Douala.

Reggae-soul sensation Dr Sley , who just arrived from UK , a nominee in that category made this remark on Facebook after making the trip to Douala for  the award ceremony;
" They told us of Akwa Palace as our hotel, but rather we went to one funny house not fit to call a hotel, without a tv working, bathing from a bucket, DIRTY BED SHIPS AND PILLOW CASE. as if its not enough, I DID NOT EVEN PERFORM. now I am asking WHY? Every single French artist was to pass on stage before any English artist. Then due to the boring nature of some of their artists, the show ended. Now I did not pick up award, I did not have a good sleep, I did not perform to my fans. Then why did they invite me. Even my transport they did not provide but every french artist was given something or was transported. Now, we are like strangers in our land. Well, we don't need them to be up there. The work continues"
Another factor that marred this year's Mboa Hip Hop Award was the voting procedure; Dr Sley speaks out;
"The first question I ask when I arrived, how come we are voting to a personal telephone number, what  if the person deletes some votes in favor to another person? They said, because the MTN Data base which they have could not hold all the votes. But my question is how many messages can a phone receive, not up to 150 messages. But i know i got atleast 500 votes. How could they manage it? So i knew its all fake. But i was left back to perform and till now i feel terrible for not singing to my people. I had a good message for them. well Jah took us back savely and i say thanks to all those who believed in me.
What then is the next step for artists from the English speaking part of Cameroon ?
However, here are the various award winners.

1.Best Rap album : Puzzle de Ayriq Akam
2. Revelation of the Year : Lauren By
3. Best producer : Dj's Panebo for wha'a gwaan de Sultan Oshimihn
4. Best Reggae album: Black Queen de Sultan Oshimihn
5. Best Reggae artist : Sultan Oshimihn
6. Best Rn'b artist: Duc-Z
7. Best Rap Artist: Sir Nostra
8. Best video : Bienvenue au Cameroun de Ayriq Akam par Kallash
9. Best collaboration : Krotal, Danielle Eog dans A nous la vie
10. Best Album / Maxi/ Single hip hop fusion: X Maleya, Tous ensemble
11. Best Maxi/ Single/ Street album : Boudor Nouvelle page
12. Best Anglophone Artist : Zinnia