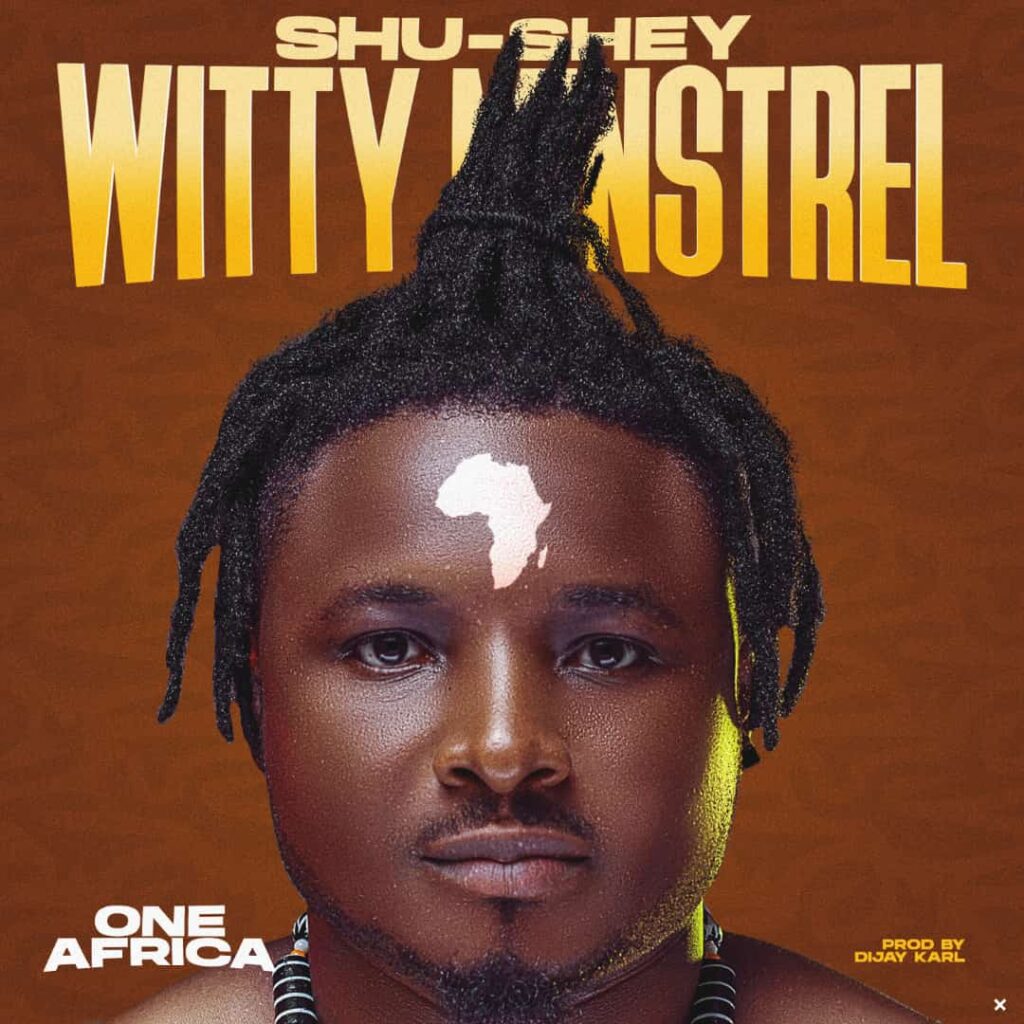 Shu Shey Witty Minstrel has uncloaked the lyrics video of his new single titled "One Africa"
The opus is a depiction of Pan-Africanism . The song preaches love, for Africans to strengthen bonds of solidarity between all indigenous and diaspora ethnic groups of African descent.
The song was produced by Dijay Karl.
Enjoy