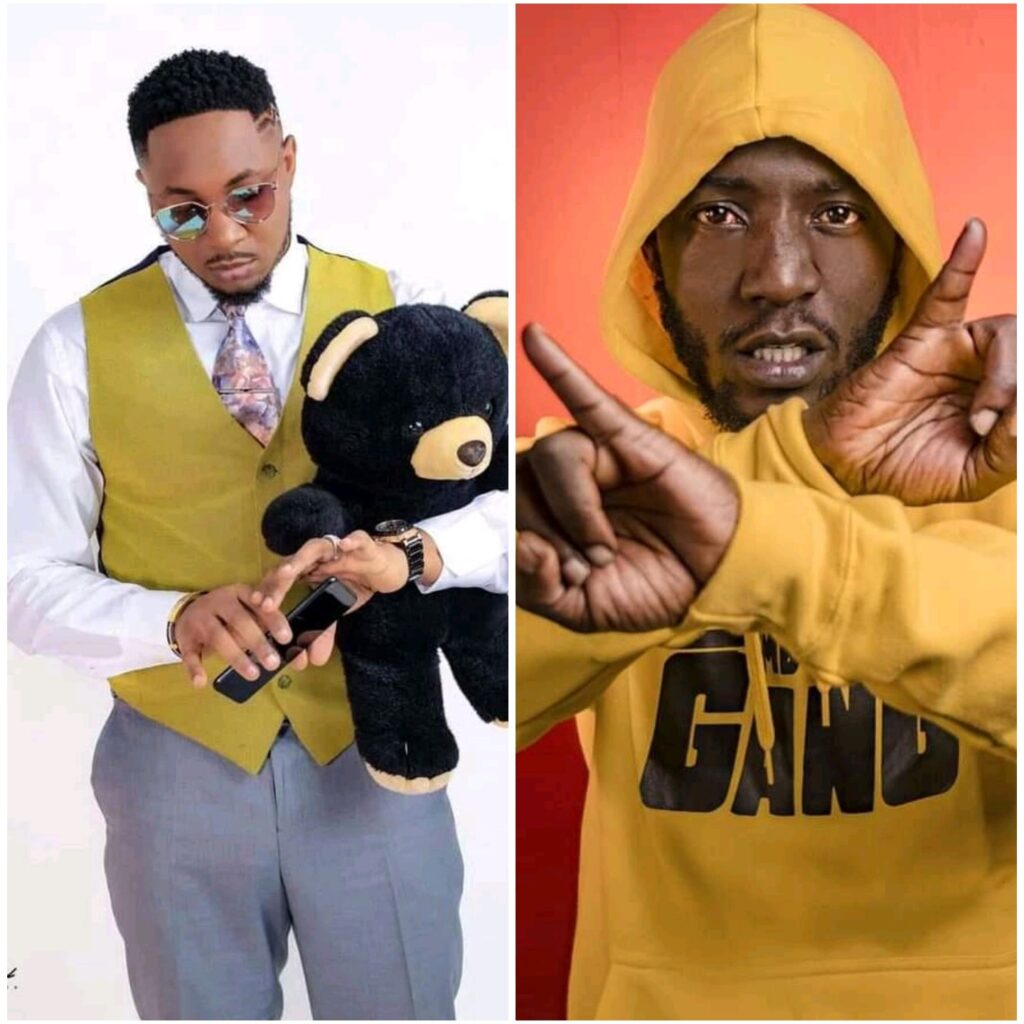 ?? WILL TIME MENTALLY TRANSFORM JOVI & STANLEY ENOW LIKE JAYZ & NAS ?
Reconciliation is one of the most valuable moral aspects in life. It is a change wrought between two foes to eventually become friends and get along in serenity.
In reconciliation, we express regard and love for another person, and prepared to humble ourselves in order to restore the fissured relationship.
The main barrier to reconciliation is pride. Na over high man di worry we. ?
People who have broken the relationship usually cannot admit their wrongdoing to others, or even themselves due to ego, self-entitlement and high self-esteem.
It is such a pleasurable feeling to see JAY-Z and Nas coming together on DJ Khaled's latest album, "Khaled Khaled", on the song "Sorry Not Sorry".
Since the release of this unprecedented collaboration, I've been watching the video regularly aired on MTV and other channels and trust me, I enjoy every bit of it.  The feeling a fan of Hip-hop is that of accomplishment.
The off-beat and somewhat bizarre thought of history repeating itself in the case of Jovi and Stanley ENOW keeps haunting me.
I feel like both valuable Cameroonian artists will eventually reconcile as the age and see the need to bury the hatchet just like Nas and HOV.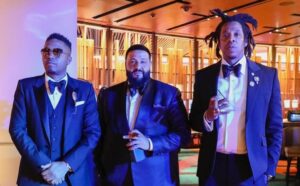 It's a an outlandish thought considering their unending resistance towards a truce but I now believe it's very possible looking at the two New York rappers.
DJ Khaled who united NAS and Jay-Z on the opus  explained that the collaboration between the two former foes came about after they reunited at a star-studded dinner in Los Angeles. This is what he said;
"Man, it was a dream come true for me but also a gift to the world. Just to be able to put that together was unbelievable"
"Sorry Not Sorry"  is a luxurious tune with heavy drums and atmospheric synths, accented by etherial vocals. I heaved a sigh of relief listening to rap's GOATs  amicably trade verses on a chess board. The thing sweet me bad ??
To think that two New York rappers who were entangled in a scalding feud for years in the late '90s and early 2000s are collaborating on a song was unimaginable but today a reality .
This has been one of the biggest feuds in music history after Biggie and 2 Pac. JAY-Z and Nas is the prototypical rap beef.
The feud started in 1996, when Nas reportedly failed to show up to a recording session for JAY-Z's track "Bring It On" from his debut record "Reasonable Doubt". It got messier in songs like "The Message" by NAS. In 2001 Nas released "Ether" in which he called JAY-Z ugly, a misogynist, employed a lot of unsavory homophobic slurs against him, and alluded to an affair he had with Foxy Brown. He also mentioned that Eminem outshined him on his own song "Renegade" and that HOV stole his rhyming skills from Biggie.
JAY-Z reacted with "Supa Ugly," which samples Nas' own "Got Ur Self A…" and Dr. Dre's "Bad Intentions."
JAY-Z dished out his fair share of insults, but he twisted the knife on "Supa Ugly," bragging about having an alleged three year long affair with Nas' girlfriend Carmen Bryan.
Even Jay-Z's mum got involved prompting him to apologise to Nas and his family.
From 2014 after the MTV Africa Music awards , there's been a rift between Stanley ENOW and Jovi causing a division in the industry.
Jovi has incessantly opined , Stanley Enow disrespected him , which has also been mentioned by Jules Nya.
Mboko Gang and King Kong fans have been logging horns whenever both artists are mentioned on any platform.
Nas and Jay-Z ; bitter enemies have reconciled, doing music together and getting along in peace . DJ Khaled was the mediator.
Stanley and Jovi need to reconcile and get along as well.
Do we need a mediator ?
Who'll be that mediator ?
Can this scenario be replicated in our music industry ?
Le choses a verifier ?
#nexdimempire