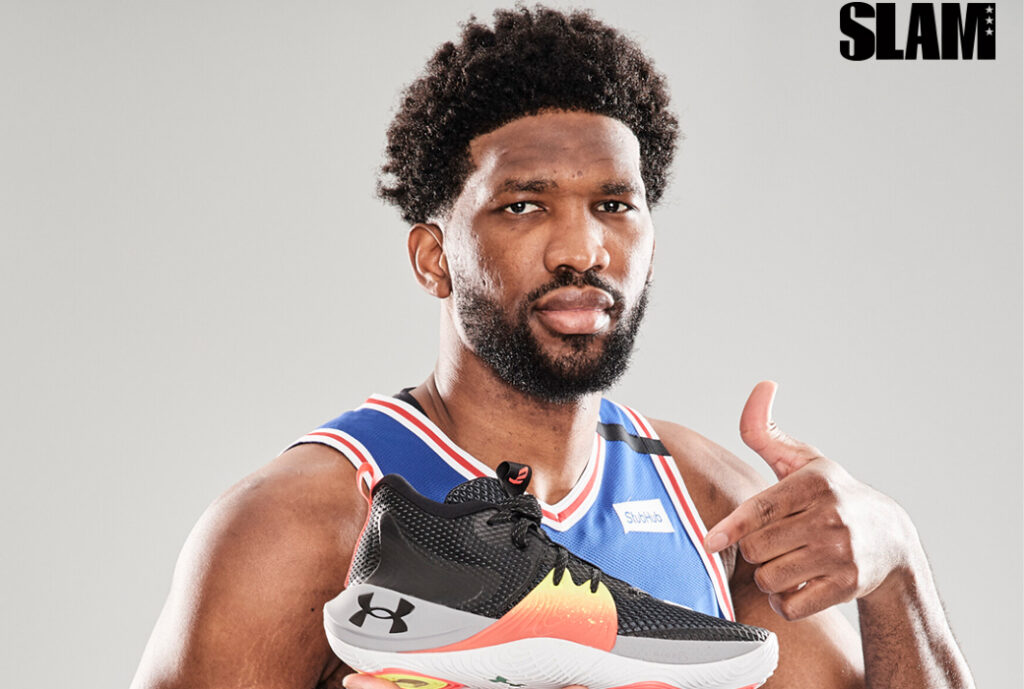 Racking up more than 18 billion francs as networth after launching his sneakers in 2020.
???
Cameroonian professional basketball player Joel Hans Embiid plays for Philadelphia 76ers of the NBA.
In 2017, he sealed a five-year contract extension with the Philadelphia 76ers to earn as much as $178 million (95,586,000,000 fcfa – Ninety five billion five hundred and eighty six million francs ), according to Forbes.
Embiid had a net worth of $26.7 million (14,337,900,000 frs – Fourteen billion three hundred and thirty seven million nine hundred thousand francs)  as of May 2020, making him the 60th most paid athlete in the world and second most paid in Africa after Mohamed Salah.
However, this was before he launched his own sneaker "UA Embiid One" in August 2020.  According to Celebrity Net his networth now stands at $35 million (18,792,406,500 FCFA – Eighteen billion seven hundred and ninety two million four hundred and six thousand five hundred francs) .
Meaning he earns $54 which is 28.900 frs every minute . 
#nexdimempire