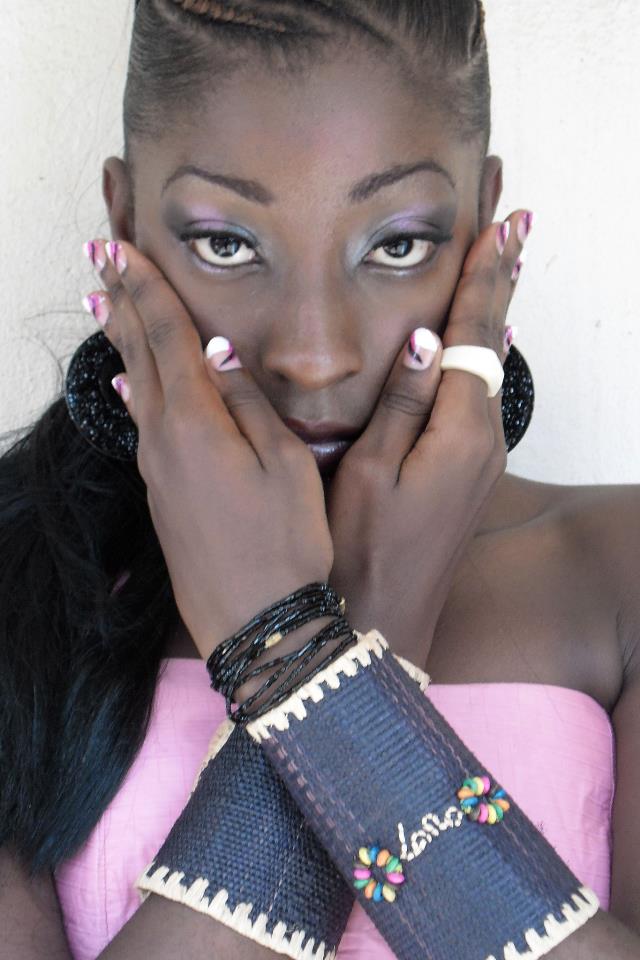 She was recently featured here on nexdimempire. Laro Art is her name and is one of the latest pearls to swell the ever growing ranks of Cameroonian world music queens. Despite her busy schedule, she kindly took out time to talk to us. You"ll discover she"s not the most talkative person, she lets her music do the chirping.
Nexdimempire.com: First of all, thank you for taking out time to talk to nexdimempire.com. Tell us a little bit more about Laro?
Laro Art: Laro is a young cameroonian musician having an album entitled "hmm!". Born from a Bassa father and an Ewondo mother, I seriously engaged myself in doing music when entering to the
university. Laro is also a co-founder of an association (cultural) which works to participate in promoting young unknown talents (music, dance, painting, etc).
Nexdimempire.com: What are some of your musical influences and how do you describe your music?
Laro Art :First of all I really like Cameroonian music! I also listen to a bit of jazz, blues and classic music. I call mine, "Afro world music"!
Nexdimempire.com :Your recent release is titled "Don"t give up" and exudes an Afro-soul vibe. Is that your genre of choice and if yes, do you think it is a viable choice for a Cameroonian artist to make?
Laro Art: Don"t give up" is the fifth song of my album; it urges people to trust themselves. I believe in what I"m doing; I believe this kind of music has a bright future. There is nothing to rush into.
Nexdimempire.com: As a young artist, what is your take on Cameroonian music? Do you think it"s going in the right direction?
Laro Art: (smiles) Is Cameroonian music going in the right direction? Let"s talk about it in 10 years!
Nexdimempire.com: Your album is due to release soon. Can you tell fans what to expect?
Laro Art: My album is already out since June 2011! I did 2 videos out of the seven songs ("Ma yanga wa" and "Don"t give up"). Now I"m preparing more cds because the first stock is over.
I hope get more selling points all over the country and even outside.
Nexdimempire.com: Any last word?
Laro Art: I "m going to perform on the 12th of April 2013 at I.F.C. Yaounde( ex CCF). It is an opportunity to really know who is LARO. Hope to see you there! Kisses!