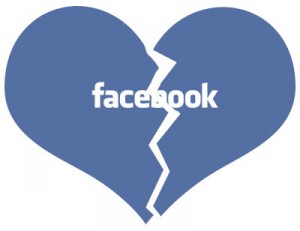 Did facebook make you breakup in the last year? Welcome to my family… and you've got millions and millions of brethren A bigass family with very "fercund" parents.
What is this fuss about facebook anyway? When did the internet get so serious?
Man no fit tell small lie again? ahah!?
Early on, guys used to have Facebook profiles to … run from the real life. To have a place where you can be single and tell all the lies in the world about what you're what you've all wished you were; how you're single, how incredible in bed you are and how you have a great job in Douala. When you could start 10 relationships a day with different girls without you ever taking any serious.
Now you'll meet a girl online and you're like: "I like your pics. You're pretty."
YOU DON CHAT EI!!
As soon as you step into your real-life-girl's house, before you even seat you'll be showered by an arsenal of questions. Cuz of the great smell of eru emanating her kitchen, you patiently answer her questions as she sets your tray.
Why can't I just be "In Relationship"?
Why?
Why must I be "In Relationship WITH"?
There was a time when I could be "In a relationship" with X, Y, Z, A, etc.. As many girls as possible. But now I have to narrow it down…and get caught.
The whole world now knows I'm dating her… and they'll know when we break up. Automatically, i can't move on with any girl in her network. Cuz they KNEW we where dating.
What's this fuss bout Facebook anyway? Can't I tell a lie anymore?