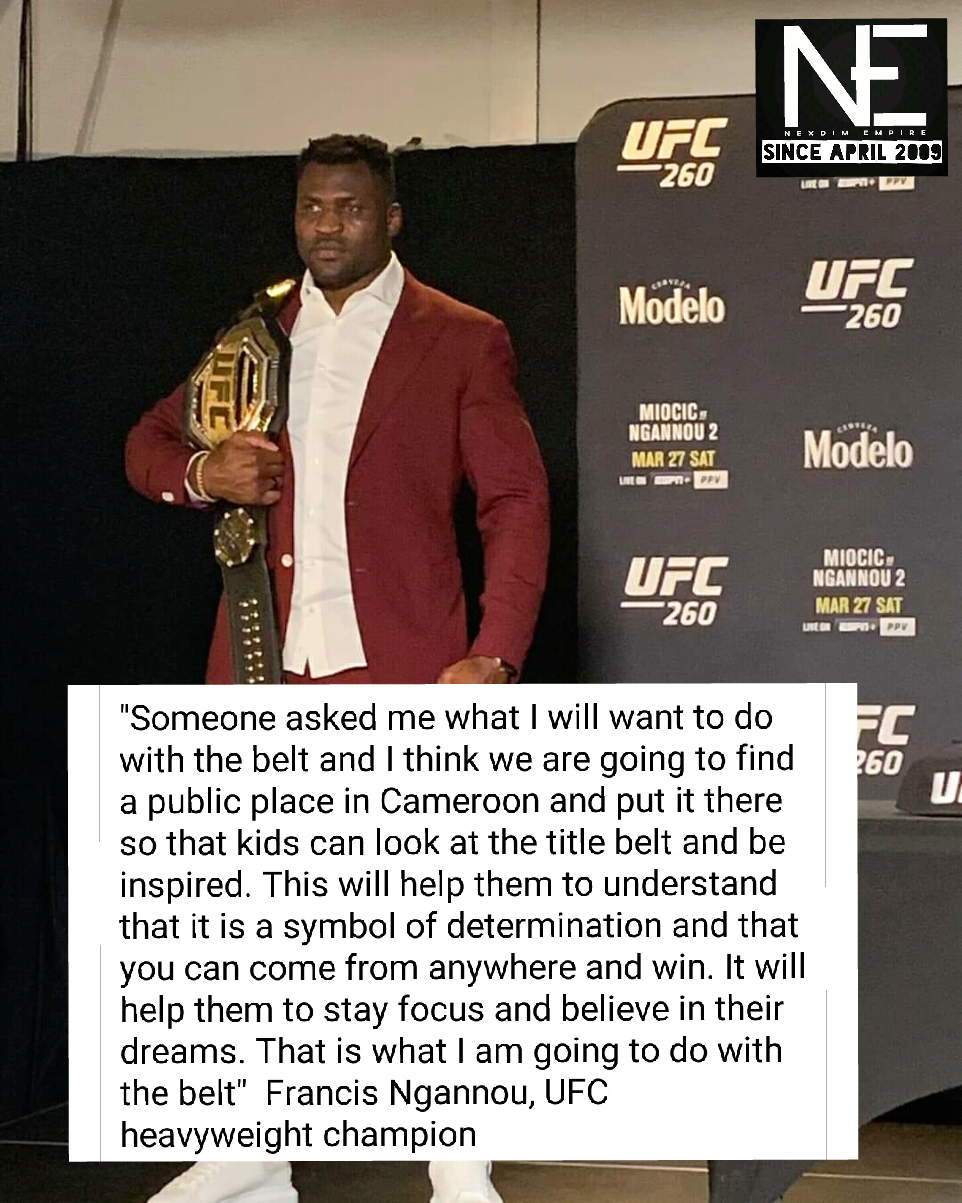 In a post-fight press conference, Francis Ngannou was asked what he's going to do with his Ultimate Fighting Championship (UFC) belt. His response was quite self-effacing .
He said he'll keep it in a public place in Cameroon to serve as a symbol of determination to kids; to help them focus and believe in their dreams.
Ngannou hails from Batié , West region of Cameroon.
#nexdimempire