Heni-Black label has an elegant and classic collection of designs which suit our contemporary society.
Heni grew up in  Douala, in Cameroon and at the tender age of 11, she developed a keen interest for sewing through the influence of her mother, Sara who was a sewing in a bid to survive her family after her husband passed on. Heni learned about all sorts of textiles; from the native made basin fabric, a traditional, tightly woven cotton with intricate designs embedded into the cloth, making for a rich surface onto which hand-painted pattern was applied, to silk and linen, all the finer fabrics with which her mother skilfully designed and constructed clothes for her many appreciating customers.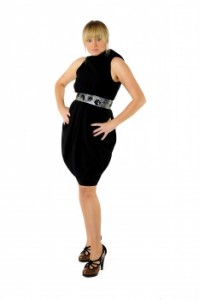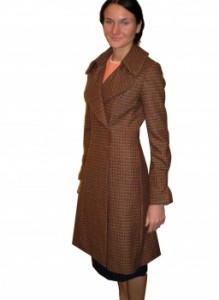 From fabric purchases to the making of covered buttons, Heni thrived on the details and actively involved within the process of creating wearable designs. She was making her own school uniforms by the age of twelve, and by thirteen, she was being paid for her own sewing. By the age of fifteen, Heni was no longer working with her mother but on school holidays worked for Ange Creation, Maison de Couture in Douala. Her mother insisted on her meeting with as many people as possible who worked within the textile and fashion industry – including a couturier from Senegal. She was taken to Dynasty Couture to watch "complicated pattern making that was very challenging and exciting.", that Heni has set her in good stead for working with the professionals that she eventually came to associate with on a regular basis, as has developed her own style and design ideas before going to London.
In 1999 Heni enrolled on a BTEC ND in Shoreditch College London. In 2001 she attended London College of Fashion where she graduated with FDA/ Fashion Design and Technology. She then attended Sussex University in 2003 where she received her full Bachelor Degree in Fashion with Business in 2004.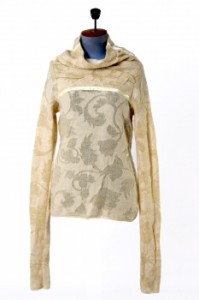 After graduation she was offered a teaching post at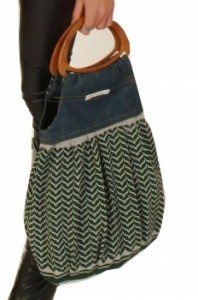 Shoreditch Collegewhere she took her BTEC ND she was offered a more formal teacher training position (City & Guilds)
Heni worked for Siv Stodal, Onjoo Mac, Moucki, Michelle Lowe Holder
Heni- Black has a variety of designs ;  tops, outwears,skirts , pants,coats, jackets,cardigans, T-shirts and more
For more info, Please visit her website powered by AfroVisioN Group.
Website: www.heni-black.com
Email: customercare@heni-black.com