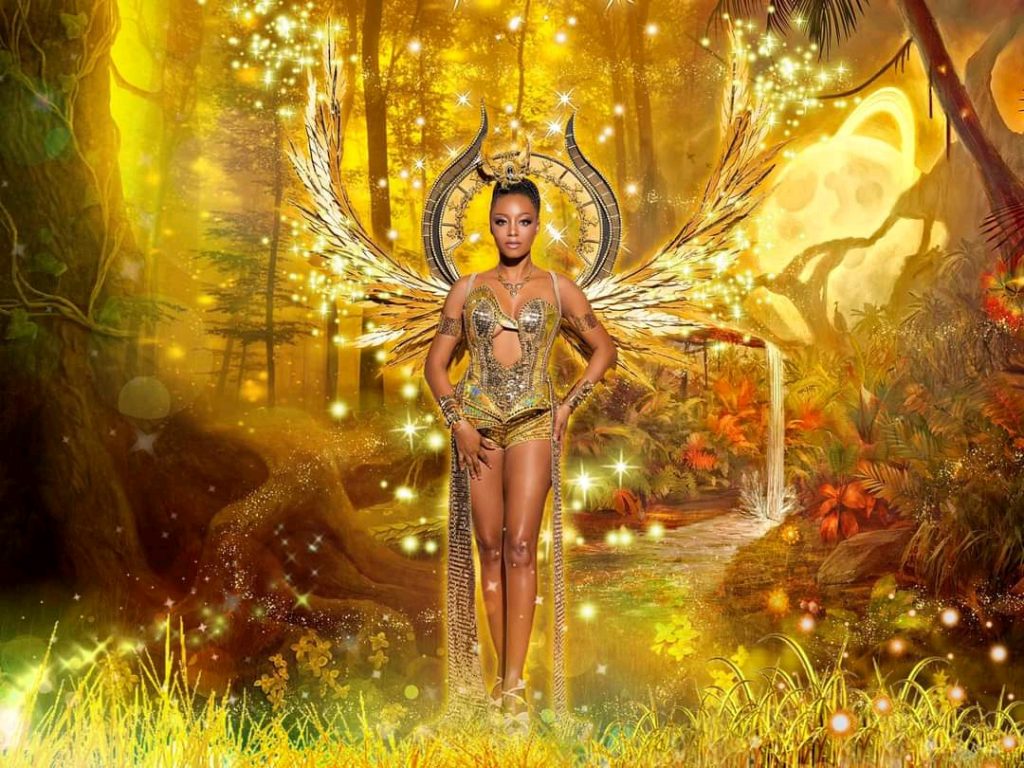 Cameroon is currently being represented at Miss Lumiere International World by Thailand-based pageant Enanga Monono. She has unveiled her gold-ornamented feather accoutrement as national costume. To her, it symbolizes wealth and abundance. The finals takes place on December 18th, 2021.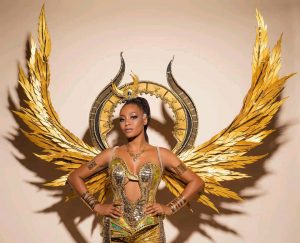 "My National Costume represents The Warrior goddess, strength and riches of the Cameroonian people .  I choose gold because I want to represent the star ?? on the Cameroonian flag which is gold . Cameroonians are warriors with  a determined mindsets which is symbolic to the gold star on our flag  which means Cameroon is ONE .  The Gold on my head symbolizes riches and abundance in Cameroon .
This Costume was inspired by the difficulties I have gone through and the strength to pull myself through it all.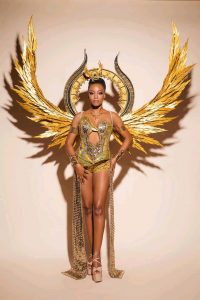 My wings signify power, love , spirituality , protection and possibilities to soar high and  achieve the dream of the Cameroonian people  by placing Cameroon on the map no matter the hardships we face . Gold is wealth "
#nexdimempire