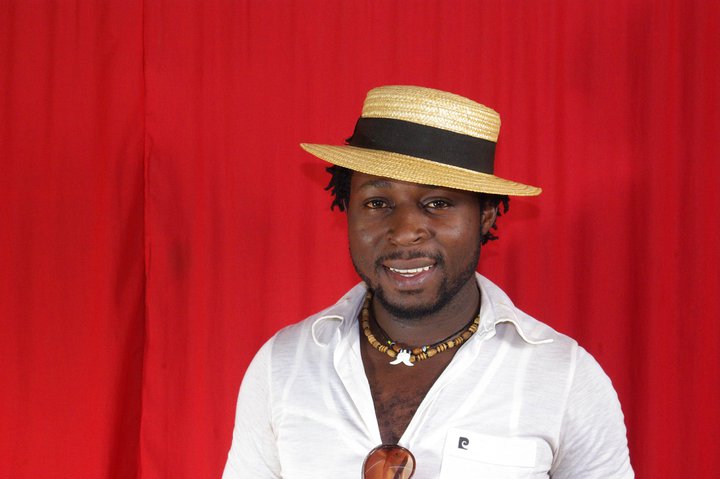 Nexdim Empire caught up with the CEO of Ngwana Films Production, Eddie Goffi Ngwana in his studio at Krammar Avenue in Kumba and decided to help you discover him just after the release of his new traditional movie 'The Beadsmaker'. Actually, we had to discover Eddie is a camera person, does video production,takes care of lightings and is also a film maker.
Follow!
Nexdim: Hello
Eddie: Hello
Nexdim: So tell the world about yourself
ED: Well, talking about me I come from a royal family- the Ngwana's family. My name is Edmund Goffi Nwana but i like to be called Eddie Goffi.
Nexdim: What is NFP (Ngwana films production) all about?
Eddie: NFP started 9years ago that's in 2003, I had the drive to start something like a production house and actually I had my very first in 2007 titled 'Venerated Tradition'. The movie was written by me and right now it is an African Magic production since it was bought. And the one thing I so very much enjoyed about the movie is that it got me two very special awards- Best Costume and Best Locations in the 'La Nuit de Court Metrage' award ceremony and Best Actress and Best Costume too in Ace Award that took place at Palais des congres Yaounde.
Nexdim: Some of your works please
Eddie: I have a serial production which came after Venerated Tradition in 2010, it is called 'Yanore N'a Ngwe' meaning 'Son of the lion'. I also have 'Bloody Chase' and the newly released 'Beadsmaker' which will be launched officially next week.
Nexdim: If you were to tell who in the movie industry inspires you most starting from Cameroon, Africa and the world, who will it be?
Eddie: In Cameroon I'd say Agbor Gilbert (Befor the Sun Rise), in Africa- Teco Benson, chidi Chikere and Emeka Ike and in the world – Peter D Marshal and Stephen Spilberg.
Nexdim: How can you assess the industry in Cameroon?
Eddie:   Cameroon comes third after Nigeria and Ghana. We have some very hardworking film makers am talking about people like  Agbor Steve, Neba Lawrence, penjo,musing Deric and many more. In no time we will stand the best of time, i mean with our virgin stories we are sure to, remember we are talking of a country with about 251 tribes and the ore the tribes, the more stories we have to tell.
Nexdim: What do you think can be done to ameliorate or make a positive change in the industry?
Eddie:   First is sponsorship and the second is the training of our actors and entire crew, then we need enough collaboration and determination amongst ourselves. They should be committed to their commitment because all these things are very essential and i make sure myself that they are put into practice in my production house.
Nexdim: Are you married?
Eddie: No, most of my girls run away from me as aresult of the nature of my work.
Nexdim: What do you like eating most?
Eddie: Corn fufu and kati kati
Nexdim: Twas nice talking to you
Eddie: Same here the pleasure is all mine.