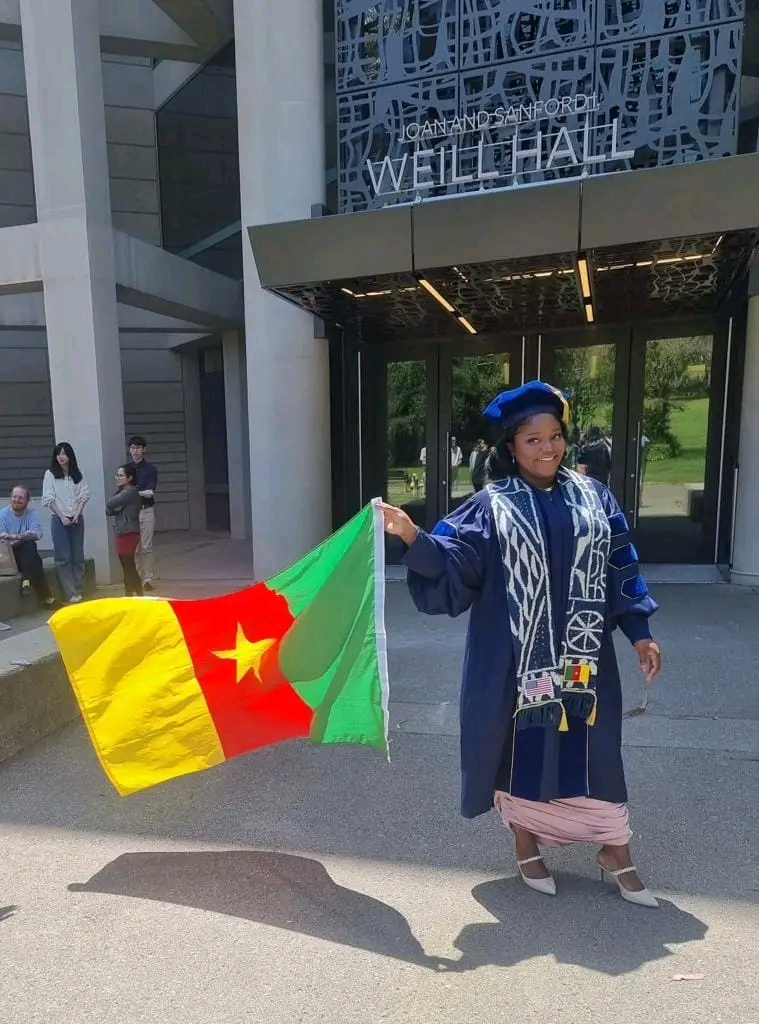 Cameroonian Dr. VOUFO Christiane has become the first black woman to obtain a Ph.D from The Helen Wills Neuroscience Institute at UC Berkeley (California)
On this historic occasion, she was selected as the only student to speak in front of a plethora of teachers, students, families and friends from all over the world.
She has studied embryonic retinal waves in the prenatal mouse retina. She is a calcium imaging specialist, with skills in bulk data analysis using MATLAB, ImageJ and Excel.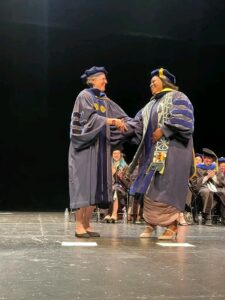 Christiane is currently working with the EdTech team at The World Bank as a consultant, where her research focuses on the effective use of technology to advance STEM education for girls in Africa.
#nexdimempire