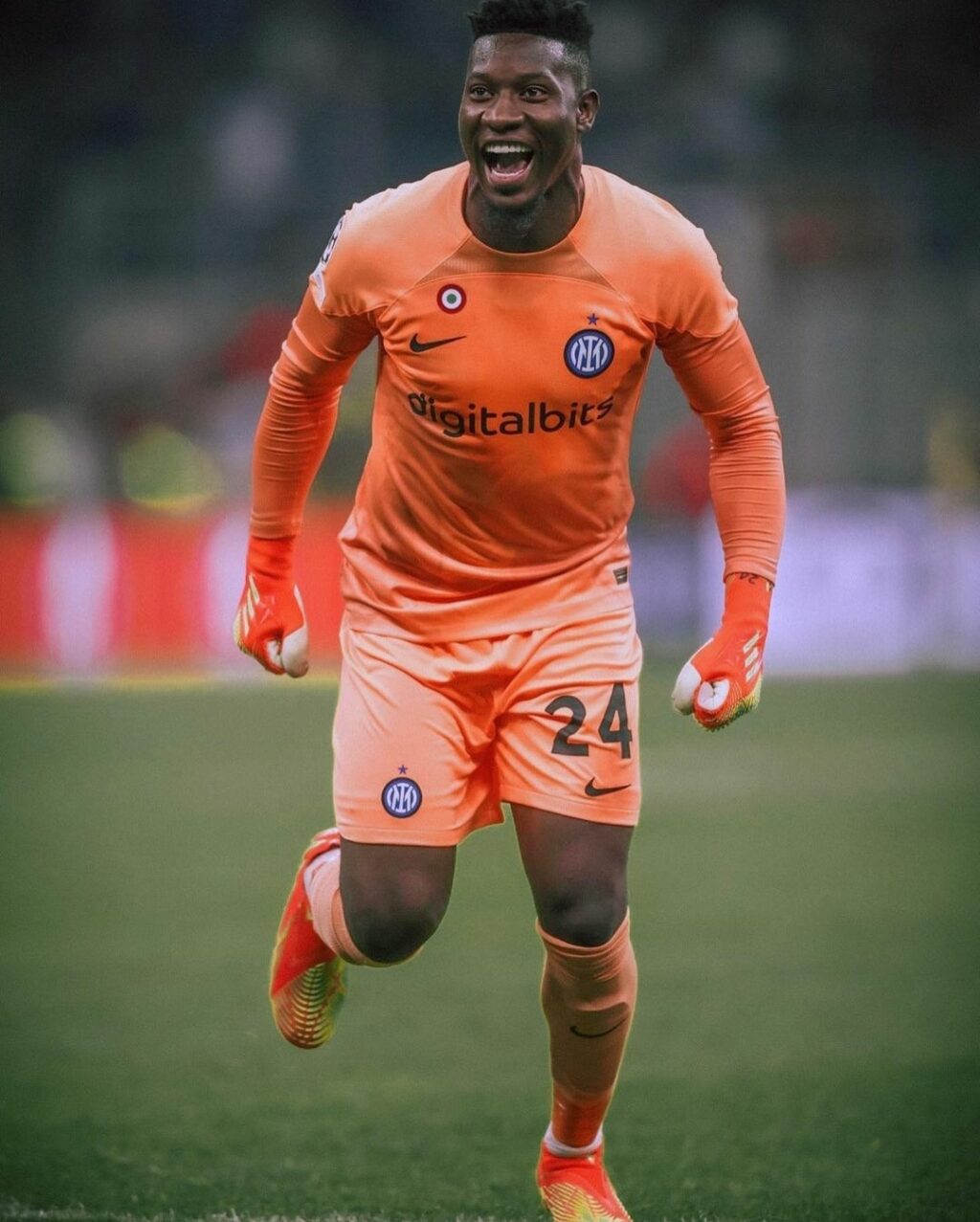 Andre Onana and his team Inter Milan have qualified for the Champions League finals after beating archrival AC Milan 3-0 on aggregate.
Inter beat Milan 2-0 in the away game and had a 1-0 edge over Milan in the return leg, thanks to Martinez.
With 8 clean sheets under his belt, Onana is gearing up to lift the trophy like his compatriots;
– Geremi Njitap (Real madrid, 1999 -2000, 2001 -2002),
– Samuel Eto'o  ( FC Barcelona; 2005-2006, 2008-2009, Inter Milan; 2009-2010
– Joel Matip (Liverpool FC, 2018 – 2019)
Andre Onana holds a record of 4 consecutive clean sheets against AC Milan and the most clean sheets in the 2022/2023 Champions League tournament.
#nexdimempire