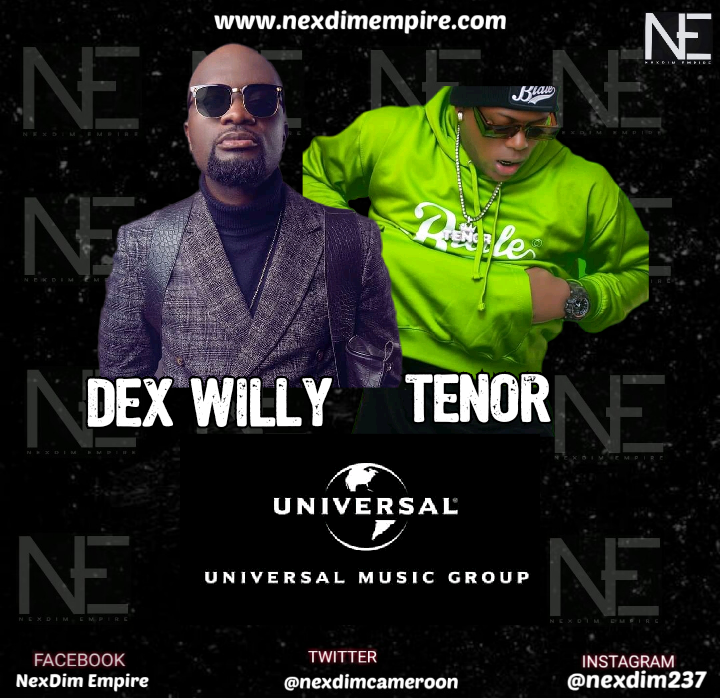 "Do you know what spiritual debt is?… I made sacrifices before God for him to become what he was back then ..let him be wise and make me free my mind " – WAR MACHINE boss Dex Willy about Tenor.
???
Dex Willy is the owner of War Machine , the record label that enabled Tenor to gain prominence with his monster hit "Do Le Dab' in August 2016.
On May 25th, 2017, Tenor published a post on Facebook saying he's severing ties with the label and starting a new journey as an independent artist managed by Taphis. This unprecedented declaration clearly showed there was a putrid atmosphere between Tenor and Dex Willy.
Their separation was unamiable and the vestiges of the past have resurfaced.
According to Dex Willy, there was a breach of trust and bad faith.
Why ? ?
Before traveling back to USA to complete his education, after spending two years in Cameroon working with Tenor, he brought in Taphis to handle managerial duties in his absence.
But Taphis connived with Tenor's mother to dissuade Tenor from continuing with War Machine accusing the label of being financially exploitative.
On November 24th, 2017, Dex Willy represented by Barrister Guy Effon filed a lawsuit against Thierry Mengoumou Ayia (Tenor) for unlawful termination of contract. We had no feedback concerning the legal claims.
Since then, there's been serious antagonism between Tenor and his former label head Dex Willy. Taphis is also considered a foe by Dex Willy.
Amidst the hubbub between Universal Music and Tenor, Dex Willy considers Tenor is just paying a spiritual debt or let's call it Karma .
Dex Willy is embittered; Universal Music Group is reaping from where they did not sow.
On Tenor's YouTube channel, UMG has claimed ownership of Tenor's song "Kaba Ngondo" , stacking up cash without giving Dex Willy a dime.
In a post by Jules Nya saying it's a nationalist duty for fellow citizens to protect Tenor or any other artist facing a threat, Dex Willy erratically  remarked ; ???
"You talk about protecting today, when they came and signed him off his label (War Machine) who did it, did someone tell him to remember that he is Cameroonian and that he must at least honor the label that made him? …
Do You know what spiritual debt is ? Man, let me not get around that … I made sacrifices before God for him to become what he was back then, you can't imagine but I repeat it to you. Let him be wise and make me free my mind"
Tenor who is currently having fun-filled moments with his girl friend Eunice Zunon in Ivory Coast.
Affaire a suivre !
#nexdimempire