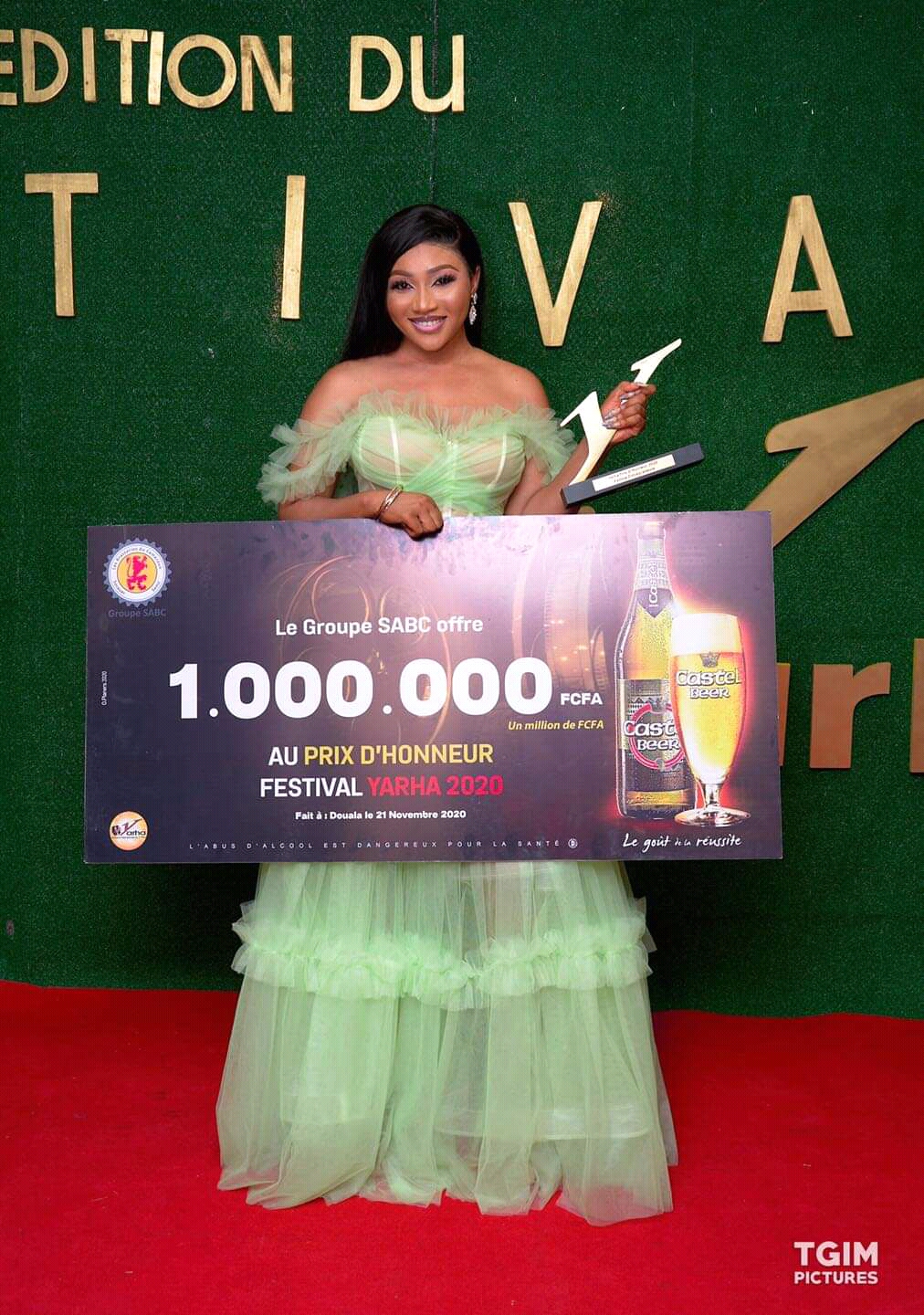 Syndy Emade , who played a lead role in "Virgin blade" has won Honorary Award with a cash prize of 1.000.000 FRS at YARHA Film Festival . In a Facebook post, the actress sequentially counted her blessings from 2002 to 2020.
"2002: I got into secondary school(form 1 PHS Kumba)
2006: Voted student parliamentarian for meme but ended up representing SW.
2009: I got my advanced level.
2013: Graduated with a bachelors degree.
From 2011 – 2014: Won 4 beauty pageants.
2015: Birth of BLUE RAIN ENTERTAINMENT.
2019: Birth of SYNDY EMADE FOUNDATION.
From 2016 – 2019: Have won over 10 awards in my acting career after starring in over 25 movies.
2020 : I get a HONORARY award ??
Thank you YARHA festival for honoring me at my tender age in a field where I grew to watch legends and icons way older getting one.
My goal is not to be the best but to always know that ,I am my only competition so gats to work everyday.
Congratulations to team VIRGIN BLADE and team INNOCENT for the big win "
#nexdimempire #syndyemade #yarha