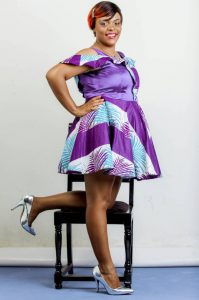 Cameroonian actress Ayuk Tambi clinched a nomination as one the ambassadors of the maiden edition of the coveted Africa Cinematography Festival slated to hold in Lagos , Nigeria . She just attended the press conference in Lagos alongside another Cameroonian Sah Lizette Benz .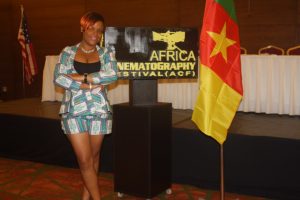 After making an indelible impression coupled with her irresistible adroitness on prominent  award-winning movies "Life point" and "Nightfall" , Ayuk Tambi was considered eligible.
She has been reputed for her unmatched talent, dedication and commitment to impact the Cinematography industry in her country Cameroon as well as step on international exploits.
 She's therefore encouraging Cameroonians to register to participate at the festival from November 5th-11th .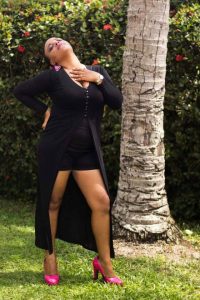 Participants shall witness activities  that include conferences and workshops, exhibitions, film expo, film pitching, and film production funding, will consist of directors, producer, students,  filmmaking equipment manufacturers and exhibitors. 
Registration is affordable : Pay 15000 Naira  via this account below.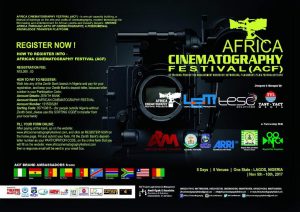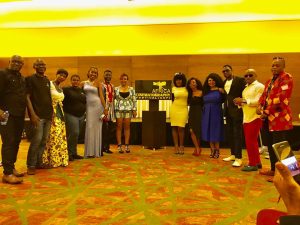 Speaking at the unveiling, the founding matron, Africa Cinematography Festival (ACF), Mrs. Folorunsho Alakija, described the ACF as "a roadmap into the future of the film industry cum economy" of both Nigeria and the African continent". Mrs. Alakija noted that the ACF shares a "common optimism which speaks to our collective desire for a better future guaranteed under a system run by a new generation of stakeholders whose distinctive qualities are not primarily tied to age but rather bother on their commitment to professionalism, promotion of industry growth over selfgratification and in their ability to harness potentials to drive the economic growth of country and continent." Mrs. Alakija also revealed that the ACF will feature training in such areas as sound production, light design and lighting, script writing, production design, make-up artistry, costume design, directing, motion and still camera, lens handling, editing and filmmaking among others.