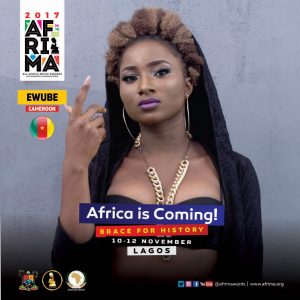 Adept Reggae/Dancehall artist Ewube's management has been incessantly slammed criticisms for their lack of verve in promotion and lacklustre push in taking her career to another height in spite of her talent.
The artist herself has been reprimanded for her style which some pundits think is not relatable in Cameroon which is predominantly French-speaking. In essence they expect Ewube to join the bandwagon in singing in French . However, the team behind Ewube is taking a lane which has been working perfectly good for them . Trust me , the team is resolute and working tirelessly .
Ewube has been growing progressively in unexpected ways .
She's worked on a huge collaboration she'll divulge in weeks ahead and  a mouthwatering album . Omega Records is yet to disclose their future plans.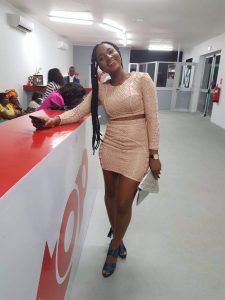 The big news is, apart from her nomination as Best Central African female artist , Ewube was selected amongst 2000 artists-applicants to electrify the stage at AFRIMA 2017 in Lagos this November . This event shall be hosted by superstar Akon and Sophy Aiida.
Ewube's unmatched talent is undoubtedly a time bomb about to explode . Stay tuned for more information about the biggest Cameroonian diva .