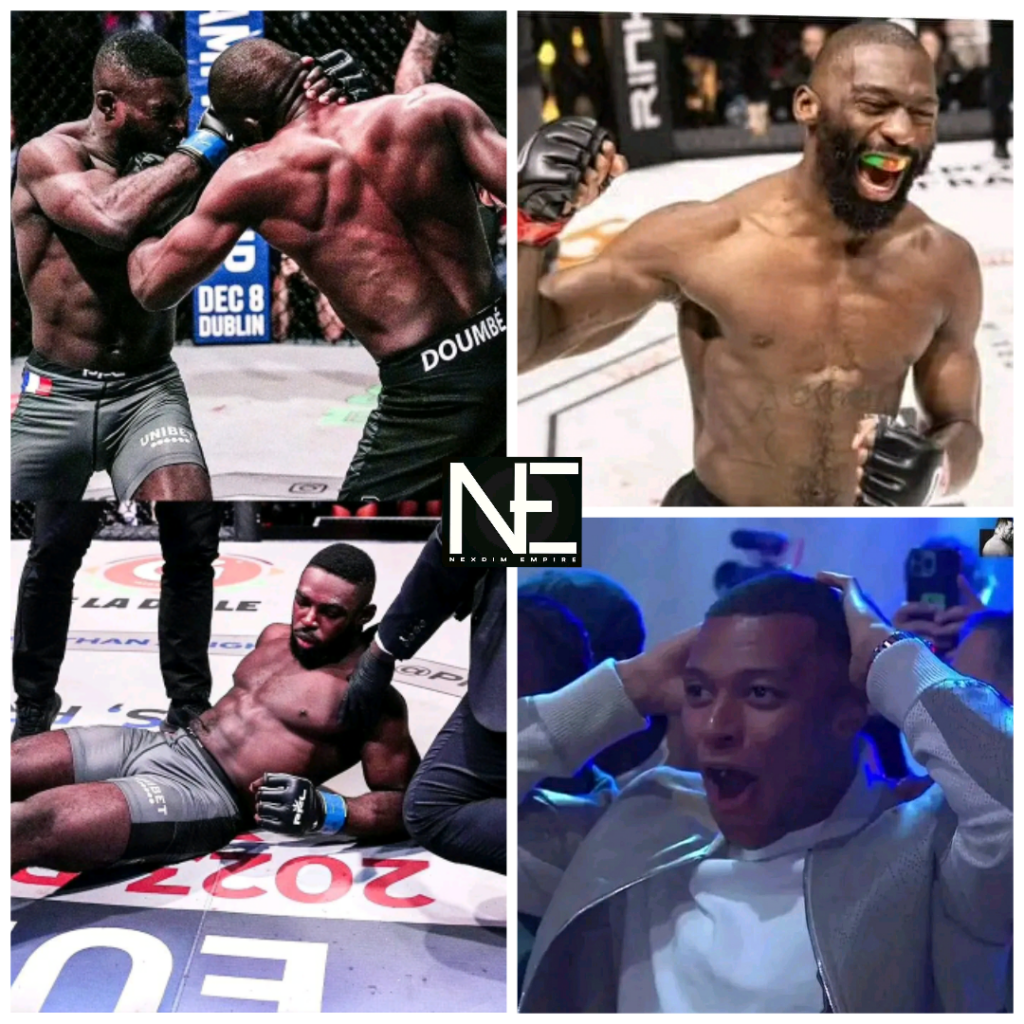 The former kickboxing champion from Cameroon used just 9 seconds to deliver a jaw-dropping knockout against Jordan Zebo, in Paris on Saturday October 30, 2023.
Zebo threw a kick to start the fight, which Doumbe caught and immediately pummeled him to the canvas floor. Kylian Mbappe was completely awe-struck.
Doumbe was born in Douala, Cameroon. He relocated to France with his family at the age of nine, where he was raised by his widowed mother.
His father had died in a car crash around the time her was born.
Cédric discovered full contact kickboxing and started training when he was in his late teens.
He started studying psychology, and later dropped out of the university to pursue a career in kickboxing.
In Glory Kickboxing, he won 12 times, and was defeated 3 times.
The native of Douala is on a journey for greater exploits in the PFL.
#nexdimempire