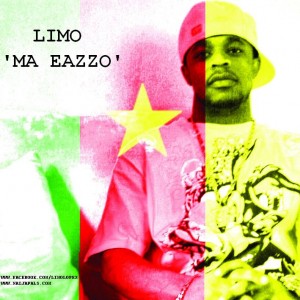 NexDim: Nice to meet you Limo. Can you tell NexDim about yourself?
Limo Zin: 'I was born in Victoria, Rio dos Cameroes on the 6th of April 1985'
NexDim: When did it all begin? I mean your music career.
Limo Zin: '' It all began way back in the mid 90s; I was so fun of poetry, had a boom box and listened to a whole lot of 2 Pac and Biggy.1995 was my first year in secondary school. We all had this thing about 'October rush' and crap. So I had to start writing lyrics and doing my beats, hitting a pen on a bench just to impress them mammies''
NexDim: what genre of music do you do?'
Limo Zin: 'I do commercial Hip Hop and I'm very versatile. So I kind of mix hip hop with reggae and afro Caribbean flavour.'
NexDim: what inspires you?'
Limo Zin: 'my inspiration basically comes from exciting night life. It is all about living large and all that, you know good life, you can call it 'money music'
NexDim: Have you got any albums in the market?'
Limo Zin: 'not really. My album 'HOT LIKE STEAK' is done. So far, I've got my single 'hot like steak' on YFM, and 'stay low' video on Youtube'.  I also did my 'Street Evolution' album in 2003 at Street Thugs Digital studio with DJ Hopkins Molyko-Buea that sold over 3000 copies in Johannesburg in 2005''
NexDim: What is your Relationship with  South African MCs?
Limo Zin: 'My relationship with MCs? I would say everything is good; we're all in a business. So we understand ourselves. SA artists are very collaborating and like working with artists from other African countries. So I'm good with them'
NexDim: Meaning there is no discrimination like you are Cameroonian?
Limo Zin: 'No! I left Cameroon at the age of 19 and Cape Town, South Africa has always been second home for me. South African people really love Cameroonians and my friends intend visiting Cameroon when I'm coming home. They eat fufu and eru when they come with me to the Cameroonian restaurant''
NexDim: what is your impression about the hip hop industry in Cameroon?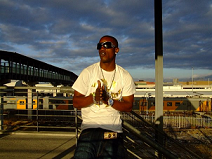 Limo Zin: ''I don't really like it because there are less business men who invest in young talented Cameroonians. You, being talented in this genre of music except when you are French speaking is so wack! It really socks I Google 'hip hop Cameroon' and only see Krotal who doesn't even do hip hop''
NexDim: so what do you think is a solution?
Limo Zin: 'with the arrival of NexDim Empire, things are looking promising. I encourage young Cameroonians to travel overseas, gain experience and make a change in future. Because that's what I'm doing''
NexDim: Does your talent pay off now?
Limo Zin: ''I'm happy so far, it's paying over off good. I do gigs almost every weekend'
NexDim: Meaning you are living large?
Limo Zin: 'you could say that. I'm so cool, living fresh, clean, so fly and doing ma job right''
NexDim: Are  your songs having airplay?
Limo Zin: ''Like I said earlier, my single 'hot like steak' is playing on YFM South Africa's most popular radio station, Good hope Fm, 5Fm and Metro Fm'
NexDim: So what do you promise the Cameroonians?
Limo Zin: ''Life is too crazy and I hate making promises. But I'd like to say, I'll make Cameroon (Anglophone Cameroon) proud of me''
NexDim: why the name LIMO ZIN?
Limo Zin: 'Limo Zin? Sometimes I ask myself why my friends gave me such a nickname. I like the name. I mean it represents one of world's luxurious cars. I guess my childhood friends gave that name because I love luxury'
NexDim: Nice having you.
Limo Zin: ''pleasure man, anytime''
Hot like steak by Limo Zin
[audio:http://nexdimempire.com/wp-content/uploads/02-hot-like-steak.mp3]
put ya swag on by Limo ft Thando,Khumalo,Habibi,Dingo
[audio:http://nexdimempire.com/wp-content/uploads/10-Put-ya-swag-on-feat-Thando-Khumalo-Habibi-Dingo.mp3]
Contact: limolopez@gmail.com
Management: mail@leolarge.com
Limo Zin: +2778 391 7337
Producer: Leo Large: +2771 253 1880
or www.soundclick.com/limocameroonfinest