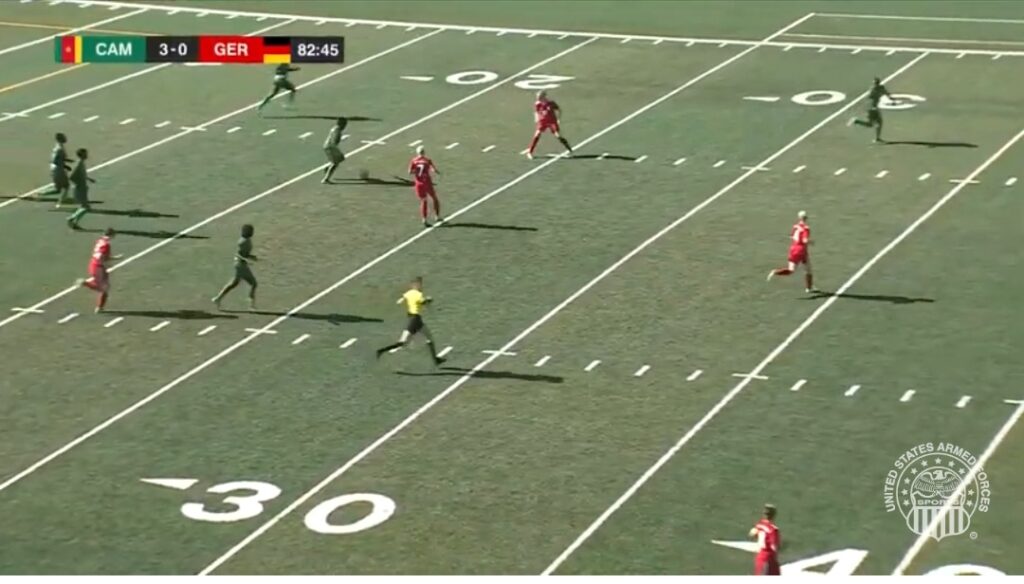 Cameroon put the damper on Germany 3-0 at the World Military Women's Football Championship in Spokane, Washington.
Suzie Mbiandji opened score in the 6th minute and followed two minutes later by a goal by Brenda Tabe Ebika (3 goals in 3 matches).
After several saves by the skillful Germany goalkeeper Gina-Marie Mitschke to prevent a runaway score, Leslie Eto buried the ball in the back of the net at the 80-minute mark, tallying the score to 3.
Cameroon goalkeeper Ngo Ndom (former Indomitable Lions keeper) had nothing to bother about.
Cameroon takes on Belgium on the 19 July 2022.
Past scores
Cameroon 2 VS USA 1
Cameroon 12 VS Ireland 0
Cameroon 3 VS Germany 0
#nexdimempire