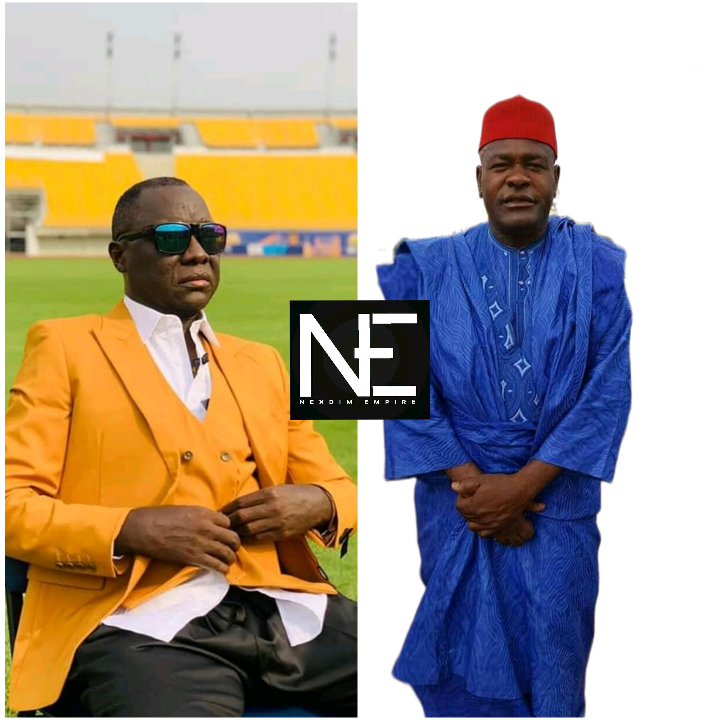 – Long-standing feud between Petit Pays and Longue Longue
"Le Grand Maitre" Petit Pays was accorded an interview by Dinaly of LTM at his Bomono Ranch.
The celebrated musician made startling revelations. He said his accident wasn't natural but perpetrated by his enemies, who wanted to claim his life .
He recounts the mystery that they were 15 of them crossing the road returning from a football match, but the bike chose to knock him down. Petit Pays sustained injuries,  fractured legs and lost some teeth.
Apart from saying COVID-19 is a Western conspiracy theory of self-interest and regretting why he is "Sawa", he also pounced on Longue Longue when his name was mentioned.
Petit Pays called him "A badly brought up child" with a low level of education. He also said Longue Longue  consumed a certain substance while in prison in 2005 which has altered his reasoning faculty.
To him the ill- bred Longue Longue has been his fan but due to his bad habits , he'll only grant him audience in 10 years time.
This insults did not augur properly to "Le Liberateur" who as usual had to respond.
????
In a live video , he said his dream has never been to shake hands with Petit Pays because he is not his music idol.
He prides himself as a thematic singer unlike Petit Pays who's topics are about immorality.
He mentioned his idols are Solo Muna , Ndedi Dibango , Romeo Dika and Ngema.
He bashed Petit Pays for thinking he's a god.
"The house I have, is he the one who build for me?, Is he the one who sends 300 euro monthly to my kids in France ? "
"If  Petit Pays was well brought up he would have been speaking proper French . My parents hail from Yabassi but he was born here in Douala. I wouldn't have been in this level if I was born here in Douala" .
He said why did Petit decide to buy land in Bomomo which is very cheap.
"Have you ever seen where Ndedi Eyango sleeps ?" – Longue stated, backlashing people who believe Petit Pays is wealthier than most artists.
Longue Longue stated that he is not an ex-Sans Visa , so he has the capacity to address Petit Pays if respect is not mutual.
According to the outspoken singer , Petit Pays didn't give him any support when he was in dire need after being released from jail .
He  went further to say Petit Pays accident is a form of imprisonment due to his devilish heart.
US-based event organiser Christian Diboma attempted to reconcile them in Washington but Longue Longue blatantly refused . He reiterates Respect is mutual.
What's your thought ?
#nexdimempire