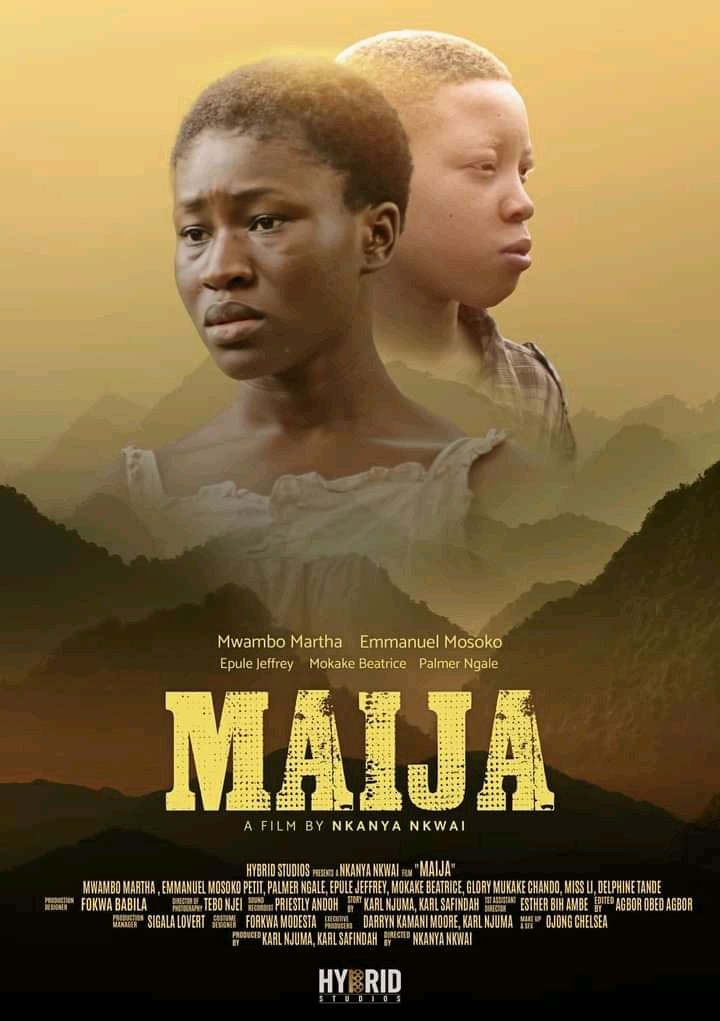 There's no gain saying , in 2021, "Maija" has won more awards than any other Cameroonian short film. The cast and crew did an incredible job and the thematic nature of the movie is a bait for recognition.
Albinism is a genetically inherited skin condition and there's been an increasing denouncement of stigmatization; a dire need for social inclusion.
An indeterminate number of albinos have been victims of stigmatization and atrocities committed against albinos have received widespread condemnation.
In the African context, "Maija" uncloaks the loathful, prejudicial and spiteful treatment of Albinos; a life long tradition of the Bakweri ethnic group which is gradually effacing.
The fascinating Cameroonian short film "Maija" directed by Nkanya Nkwai has clasped 7 awards so and it's due to this significant theme.
"MAIJA" examines the link the Bakweri people have drawn between Albinism and menstruation.
The short film was written by Karl Safindah Indah and produced by Karl Njuma, Karl Safindah and Nene Fembe.
Starring ; Mwambo Martha , Emmanuel Mosoko, Epule Jeffrey , Beatrice Mokake and Palmer Ngale, Glory Chando and Delphine Tande.
#nexdimempire #maija