www.brownpilot.com
Brown Pilot (A.K.A BP) wa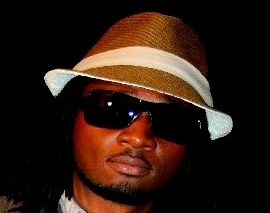 s born in Cameroon West Africa, where he grew up in a Christian home. During his youth he began performing for family and friends just for fun. Early influences include Bob Marley, King yellow man, Super Cat, Shabba Ranks to name a few. In the mid 90's, he became the most requested reggae artist in his city and is still considered the best reggae/dancehall artist to emerge from his country. At his early teenage age, he started listening to and performing reggae music in the city of Limbe, where he began to win many awards for his performances. The name Brown Pilot was given to him by his peers because of his skin tone and the fact that they thought his musical talent would take him to high places. Brown Pilot has recorded several promising tracks and performed all over Houston, including, the annual Houston Caribfest (20,000 people) where he tore the house down. He is currently signed to BMG (Box Music Group)/Bungalo/Universal Music. Brown Pilot is an artist who stays true to the music, and his act brings energy and togetherness wherever he goes. Though his style consists of Culture or dancehall, he is surely a rising star on many fronts.
EDUCATION
Brown Pilot took college classes for Sound Engineering/Audio Recording, and now has a Bachelor's Degree in Business Administration and Christianity from Houston Baptist University in Houston TX, USA.  He hopes to pursue a Masters degree in Marketing in the future.
MUSIC CAREER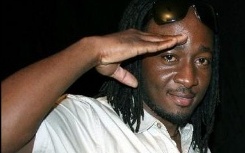 Brown Pilot began performing as a play back artist, performing songs of famous reggae artists like Shabba Ranks, Lieutenant Stitchie,  Real 2 Real, Sean Paul, Beenie Man, Buju Banton, to name a few.
PROSPECTS
Brown Pilot plans to open up a charity organization in Cameroon to help reduce poverty and disease and also help aspiring young talented artists from Cameroon to fulfill their dreams of becoming super stars. He also plans to build a top class studio in the City of Limbe to help the entertainment industry in the South West part of Cameroon, then spread across the Continent of Africa.
Brown Pilot has already performed  alongside 9ice and will be performing with Olu Maintain at the Nigerian Reunion in Houston Texas on the 27th of  June 2009.

For more info visit www.brownpilot.com