I had completely lost hope in the future of Cameroonian music particularly given the recent westernized brand of music created by the youth.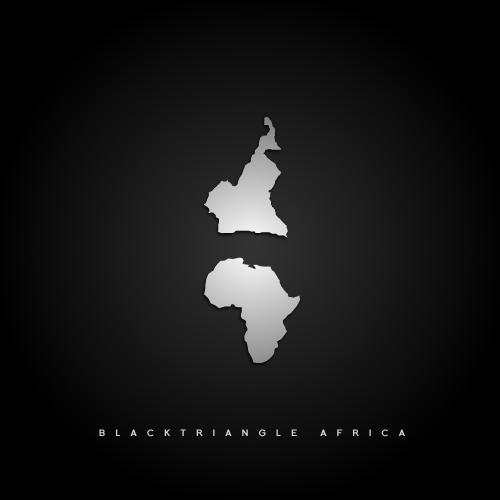 That hope was reawakened when I got a couple of tracks by up-and-coming Cameroonian pop/Afro hip hop group, Black Triangle. "Promising" is a word that denotes a quality that might assure one of success. "Promising" is the word I will use in qualifying this group. I have listened to tracks by Black Triangle but for the sake of brevity, let me give you an appraisal of two tracks—Kongosa Bed and Je Te Ya Mo.
Kongosa Bed is a metaphor, a gritty sexual innuendo with a mid tempo tune. With voices slightly auto tuned, the song fills you with a sense of listening to The Dream without actually seeming like one of his songs. It is paradoxical I know but that's just how it feels. It is different in sound but the same kind of suppleness. Not the crazy, whimsical over auto-tune of T-Pain. The song is African, Cameroonian, with all the slangs and metaphoric expressions that can possibly be associated with it but the very strength of it is in the vocal artistry of the singers. They are all creative and unique.

Nubed Colin aka A.C.E, has a supple mid range voice but a strong determined delivery. He comes off as one of those rare artists with a talent to play vocally and still sound great. Afro-pop actually might be his strongest niche but he can always deliver in other brands with relative ease.
Cuthbert (Cuth B), is rough and lyrically unrestrained and he does this with an imperfect notoriety. So I guess the best description is that he is perfectly flawed. He is the kind of artist who is so good, he himself can hardly escape his genius.
Then there is Arrey Rhymes. Stop for a second and catch your breath. Then join me in saying that if Black Triangle is a godhead, Arrey Rhymes is the Christ. And I am assuming that Christ can sing. That talent is not mentioned in the Bible. He is so good, he seems like salvation. Vocally, he sounds so velvety and rare and with an unapologetic savior faire.
Which brings us to Je Te Ya Mo. The song samples Dami Duro by a Nigerian artist. It is a beautiful up tempo song with a catchy hook. Again, it is a sexual innuendo. Which seems to be their forte but which I quite frankly think needs not be overdone. Je Te Ya Mo succeds purely on creativity and
the vocals. You know you are listening to a sample of Dami Duro but you are not filled with an overwhelming sense of déjà vu. The sound itself has been reworked to accommodate a new musical style and Rhymes again towers high almost dwarfing the original. It is a totally sing along song with an anthemic feel and completely dancehall. When Arrey chants "I go trowe you my Euro, baby se toi que je te Ya Mo/Ndolo", you feel like you have being filled with Ecstacy—the drug that is. You will leave everything on the dance floor. But the climax of the song is the intoxicating drummer thumping at the end of the song. Yes, it is a sample but a stellar, creative one with a feel of originality.
Then there is the unheard voice in the whole Black Triangle phenomenon but without whom it would seem nothing is possible—Arrey Manyi William Takor. He is a mastermind, a genius and oh such a fine designer and artist. From the direction of the group, to management, to the designing of the logo of the group, to the track covers, Takor has proven a know-how which is comparable to none I have seen in Cameroon. With more exposure (and he will be getting it) I am convinced we will be hearing of him for a longtime.
In all, there are a couple of artists such as Jovi, Denzel, Stevesil etc who are making waves and whom I pray succeed but none of them have the sheer talent and artistry that Black Triangle possess. I know it might seem incorrect to say this after all we are all trying so hard to like Don 4 Kwat by Jovi but the truth is that it is a pale effort though I'll always admire efforts. With the same level of production and exposure, Black Triangle might just usher in the promise of a new era of afro-inspired artists we so direly need.

source: Goth Tick Times