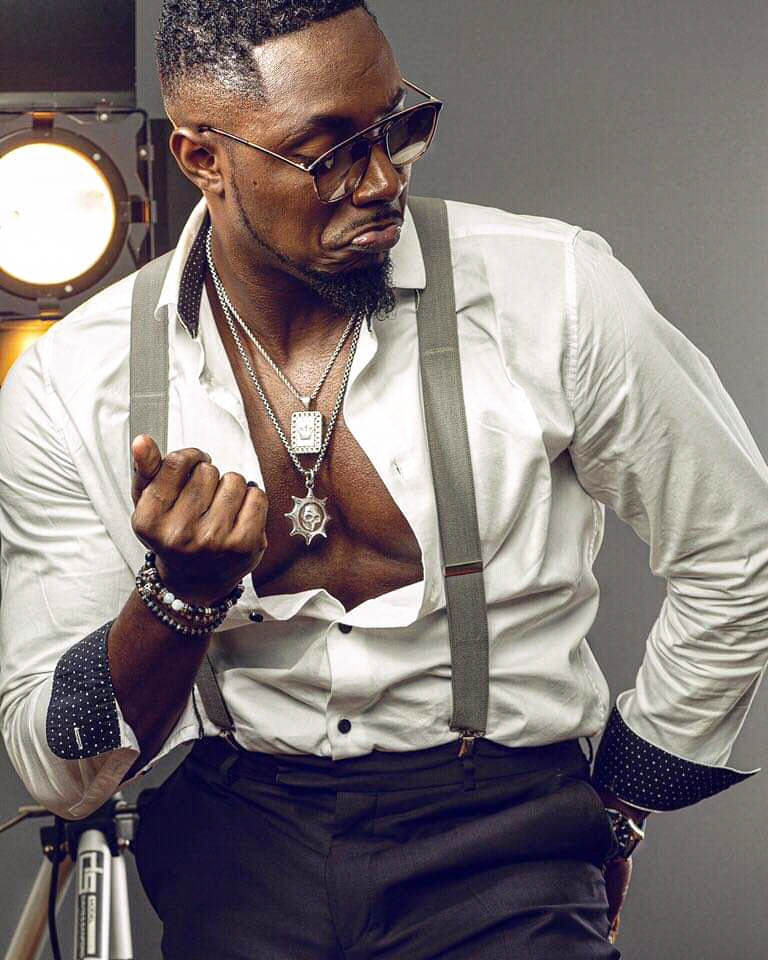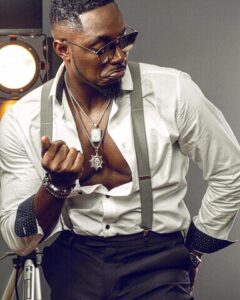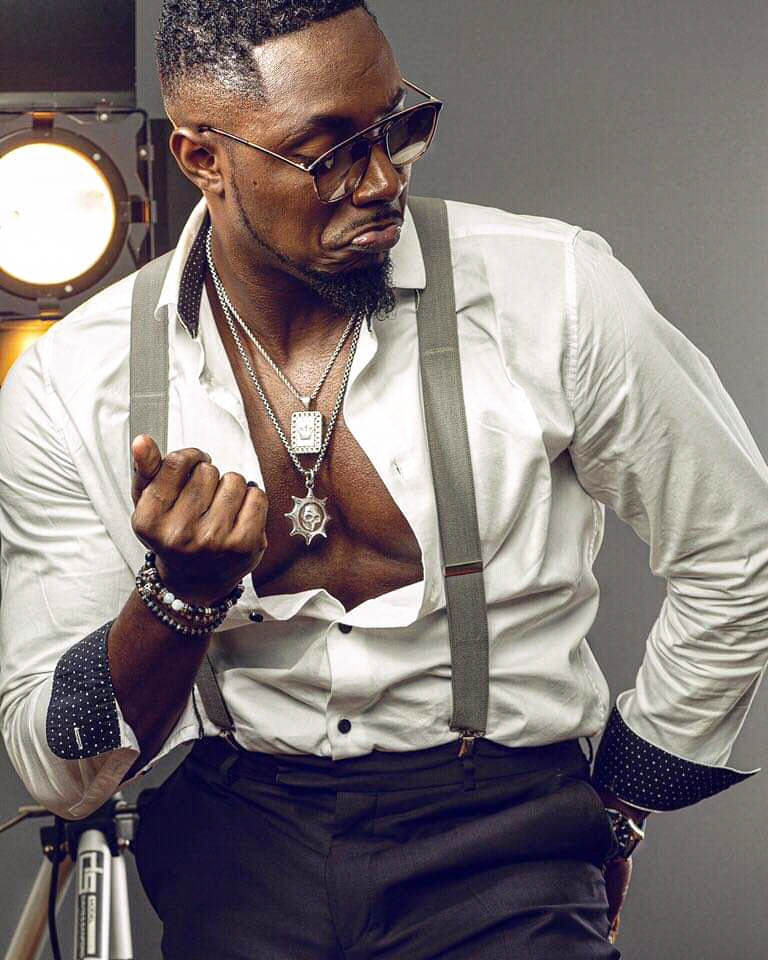 Stanley Ebai Enow "King Kong" was born on February 8th in Bamenda, North West Cameroon. He hails from Eshobi, Mamfe Central Sub Division. The pride of his origin and tribe influenced him to assume the pseudonym ''Bayangi Boy''. ??
Stanley grew up in Bafoussam, West of Cameroon, where he owes allegiance. He was raised in a typical Presbyterian family adhering to religious tenets. He became an entertainment enthusiast as a teenager.
After primary school, Stanley Enow's zest for music and dancing developed significantly. He penned his first lyrics in form two while at GBHS Bafoussam. Massively inspired by Usher and peer influence, he indulged into break dancing. He says ''If you weren't a break dancer, you weren't cool in school''. In an interview on Afternoon Express in November 2017, he disclosed his elder brother (Martin) also a sucker for Hip hop music, bought tapes of 2 Pac and Ja Rule which helped to hone his lyrical artistry.
After obtaining his Advanced Level, in 2007, Stanley moved to Douala to pursue University studies. Considering Bafoussam wasn't showbiz-inclined, Stanley had the conviction the economic heartbeat Douala would be propitious for him to chase his dreams.
He enrolled in the University of Douala to study Business Communication and eventually graduated in 2010.
Exceptionally talented, Stanley became a young highly solicited radio host in Douala. He featured as host on The Groove and Cocktail Hit Parade, two shows with substantial and ardent following. Private radio stations sought after his skills as animator, offering him a huge platform and status.
His knack, unmatched charisma and ability to effortlessly express himself in French and English enabled him to clasp a working relationship with prominent TV host and rapper Tony Nobody. In 2010-2011, Stanley became a regular host for the Hip Hop show ''MBOA'' aired Wednesdays 4pm and rebroadcast on Saturdays 4pm on Canal 2 International. He was also selected to host shows for international artists including Sexion D'Assaut as well as voice-over actor for MTN Group.
Stanley's relationship with music industry heavyweight Tony Nobody unveiled a new horizon in his life. With unreserved humility, he served as a mentee under Blaxity alongside artist Black La Rue.
In February 2012, gave an electrifying performance at Sefyu's concert in Douala. He mounted the stage and chanted the national anthem brandishing Cameroon's flag.  This was the beginning of a positive twist. It was glaring, success was imminent . He was co-host with the MTN caravan at the University Games held in Buea in May 2012. ??
In an interview, Stanley Enow narrated a scenario which sparked his inspiration for the song 'Hein pere' in 2012. He says , he was trying to pacify a man who had lost his cool after spending so much time in a queue trying to pay an invoice. He said to the man ''what else can you do, hein pere''. This culminated into the biggest Hip Hop song ever from Cameroon. ''Hein pere' is a song of motivation and hope to the youths in despair. The song was released in March 2013 under Motherland Empire imprint and rapidly earned viral rotation across Cameroon.
I remember Stanley called me saying he's about to drop a song which was going to change the face of Cameroon's urban music landscape. And yes! He did.
He declared himself ''Cameroon's Hip Hop Messiah'' on Facebook and in July 2013, ''Hein pere'' became a chart-topper on Trace Urban.  He indulged into merchandise with record-breaking sales of ''Hein pere'' T-shirts and hats.
In December 2013, he won Male Artist of the Year and Urban Artist of the year at Cameroon Academy Awards (SONNAH). In 2014, he won Best Video of the Year 2013 and Trace New Artist of The Year 2013.
He later released ''Tumbu Boss'' video in April 14th 2014 and ''Njama njama cow''.
2014, was a massive breakthrough when he bagged Best New Act at the MTV Africa Music Award in a category comprising Burna Boy, Phyno, Heavy K and Uhuru.  He also won Best Newcomer at AFRIMMA 2014, Best Male Central Africa at KORA Awards.
In 2015, he collaborated with Ghanaian superstar Fuse ODG and Olamide on ''Black Commando'', a Guinness ''Made of Black'' ad campaign. He also collaborated with Sarkodie on ''Njama Njama cow'' remix and DJ Neptune on ''King Kong'', shot in Johannesburg. ''Work hard (Le pere Noel) '' was another phenomenal song released in September 2015. The video was shot in Paris by Max Ngassa. He unleashed ''Soldier Like Ma Papa'' in 2015.
He was invited at the Congressional Black Caucus Annual Legislative Conference  in Washington DC which held on September 2015.
In January 2016, he collaborated with Ice Prince on ''Yours'' produced by Sammy Gyang. He collaborated with Locko on ''Bounce'' and on May 9TH he dropped the video with South African rapper AKA without Locko, evoking polemic. From his ''Afro Series'' in prep of his sophomore album, he dropped ''Follow me''.
In July 2016, he collaborated with Biz Ice on ''We are Hip Hop''.
In 2017, Stanley Enow released ''Pray'', ''Love Song'' featuring Claude Ndam and ''Adore You'' featuring Mr Eazi and ''Caramel'' featuring Davido, starring Lagos-based Zimbabwean TV personality Vimbai.
Stanley Enow delivered ''Elle est la'' in March 2018 and ''Casanova'' video in June 2018. He was backlashed for switching to singing, but this seemed to be a new lane for award-winning artist. In September 2018, a massive collabo with Locko and Tzy Panchak was served. It has hoarded 4.7 million views on Youtube.
He churned out ''Good day (Fire)'' in March 15th 2019.  ''Stanley Vs Enow', a' 12-track album in November 2019 followed by a video of ''La fete''.
In January 2020 , ''My way'' was remixed featuring Tanzanian superstar Diamond Platnum and Ivorian Ariel Sheney.
Multiple award-wining artist Stanley Enow became UNICEF Goodwill ambassador on August 19th 2020.
He has earned numerous lucrative endorsement deals with reputable brands including Guinness, BICEC, and presently Samsung brand Ambassador.
Stanley is a  successful entrepreneur owning Motherland clothing and other businesses. He has created a remarkable impact across Africa and keeps conquering the world.
If you believe and stay focused, you shall definitely thrive.
Get inspired !
Authored by NexDim