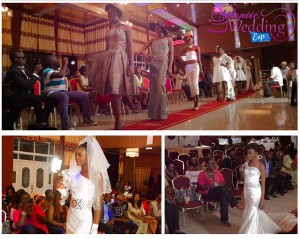 The ostentatious Chariot Banquet hall on Friday 9th hosted the official launch of the maiden edition of Atlantic Wedding Expo. Under the patronage of World-class internationally acclaimed motivational speaker Mr Roland Kwemain,  the event was characterised by glamour and pageantry as there was a spectacular showcase of an avalanche of wedding designs by various budding designers like Renata Ndisang,  Fame Style,  Mesanga and more. Zaron also showcased  make-up and cosmetic products to the audience . Atlantic Wedding Expo is an event open to all providers of wedding needs.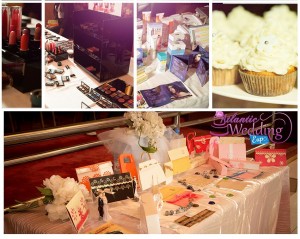 The red carpet electrified by musical performances by Household Makossa artist Nar6 Pryze, R&B singer Steve'Slil,  Reggae-Soul sensation Dr Sley and MTN Make the Music laureate Natty Blink.
The event was followed by a refreshing After-party at Spyce Night Club.  The organiser Stanley Miki tendered a warm appreciation to the audience that turned out for the ceremony promising a grandiose event come November 15th-17th. Save the date !!. 
Also powered by Weg Production .
Watch & share Highlights cocktail launch Atlantic Wedding Expo. Complete video loading… On www.facebook.com/atlanticweddingexpo