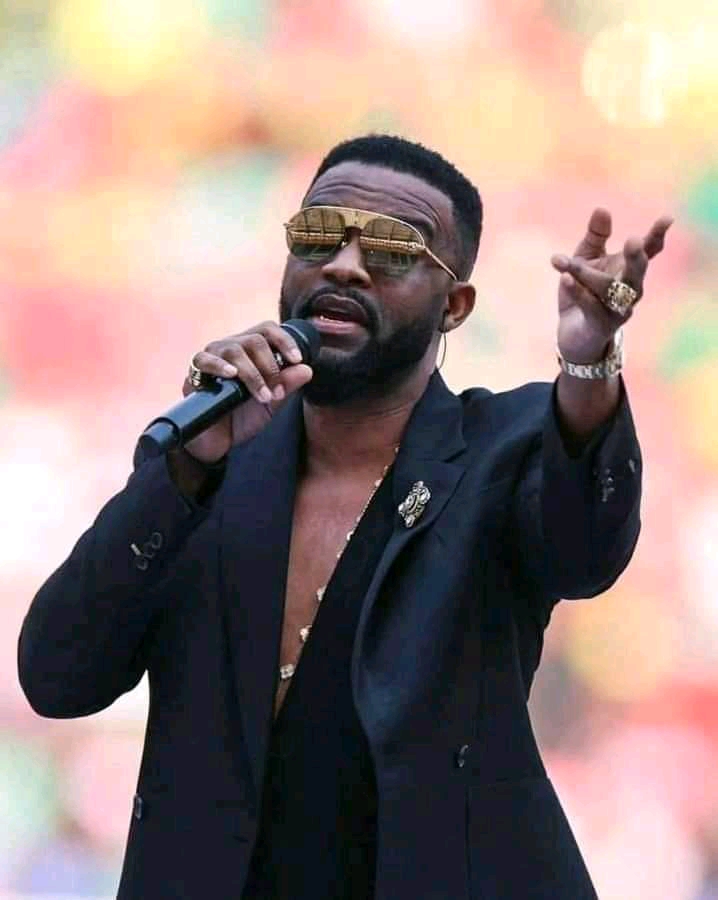 The African Cup Of Nations successfully kicked off yesterday at the state-of-the-art 60,000 capacity Olembe Stadium. It was all glitz and glam, exceptional choreography displays; representing Africa's rich and diverse culture and epic pyro animations. The 3D animated lion which landed, roared and paraded the stadium was the highlight of the ceremony. It appeared only on TV though ?
It was quite engrossing to see Cameroon outperform in organization  of the African Cup Of Nations.
Cameroon braced up to win Burkina Faso in the opening match 2 – 1 to the delight of eager fans.
But yesterday wasn't totally a good day for Cameroonian artists and entertainment pundits.
Social media is rife with debates evoked by Cameroonians about the total sidelining of Cameroonian artists from performing at AFCON opening ceremony.
The organizers solely relied on popular Congolese artist Fally Ipupa to perform at the opening. An act which has triggered an air of dispiritedness, annoyance and fretfulness amongst some Cameroonian artists. To them, for an African Cup Of Nations hosted in Cameroon, Cameroonian artists deserved to perform but they were advertently ignored.
Maahlox Officiel is one the Cameroonian artists who has outrightly criticized the organizers for dishonoring Cameroonian artists. Yesterday, he took to his Facebook page to assert that;
"We never said don't invite foreign artists. It's an international competition, it's normal that they participate in the ceremony but no Cameroonian artists represented?  It's an insult".
As usual he also tackled Fally Ipupa by backlashing his song and outfit infront of President Paul Biya ?;
"That oooohh " un coup un coup un coup donne moi juste un coup je veux sentir ta chaleur donne moi juste coup". With a naked torso shirt open to the waist in front of our president. Is that why they sidelined all Cameroonian artists?  Until I see people wanting to justify this. Fortunately the lions have won I'm a little happy. I was going to serve you tonight".
Although Maahlox is misdirecting his aggression towards Fally Ipupa, his discontentment is that Cameroonian artists were devalued.
During some of the past AFCON opening ceremonies, artists of the host countries have usually had their fair share of the stage. The choice of Fally Ipupa as the sole performing act can be blamed on the local organizing committee; FECAFOOT and the Ministry of Sports.
Many netizens think the decision was influenced by Samuel Eto'o.
No gain saying Fally Ipupa is an internationally acclaimed artist who by all criterion deserved to grace that stage but I suggest he should have been accompanied by a Cameroonian artist.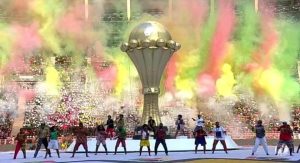 Gabon also faced the same problem in 2017, when the Local organizing Committee lined up four  musicians; Akon, Nigeria's Davido, his compatriot and high-life crooner Flavour Nabania and Tanzanian Bongo star, Diamond Platnumz. Gabonese artists also saw this as a spit on their faces.
When South Africa hosted AFCON in 2013, they gave value to their artists. Their FA lined up 4 South African artists Ringo Madlingozi, Sibongile Khumalo, Siphokazi Mohapi, Sipho Mabuse and Ayanda Nhlangothi to perform at the opening ceremony.
In  2019, when Egypt hosted, the opening ceremony was headlined by Egyptian shaabi (folk) singer Hakim. Nigerian Femi Kuti and Ivoirian singer Dobet Gnahore were also selected to perform.
Again, blame the local organizing committee.
Amidst the debates, Wax Dey opines that Fally Ipupa is not the problem. He is a world class artists who deserved to be on that stage but the problem is that Cameroonian artist donot have a fair representation and worst still most Cameroonian artists think they can beat the system on their own.
"… so when they go doing things back back, using unorthodox tactics, pipo just di look them say dat disorganised artists and their chakara dong come again… If we do not organise and professionalise ourselves and set our own common standard, no one will set it for us" – Wax Dey
#nexdimempire