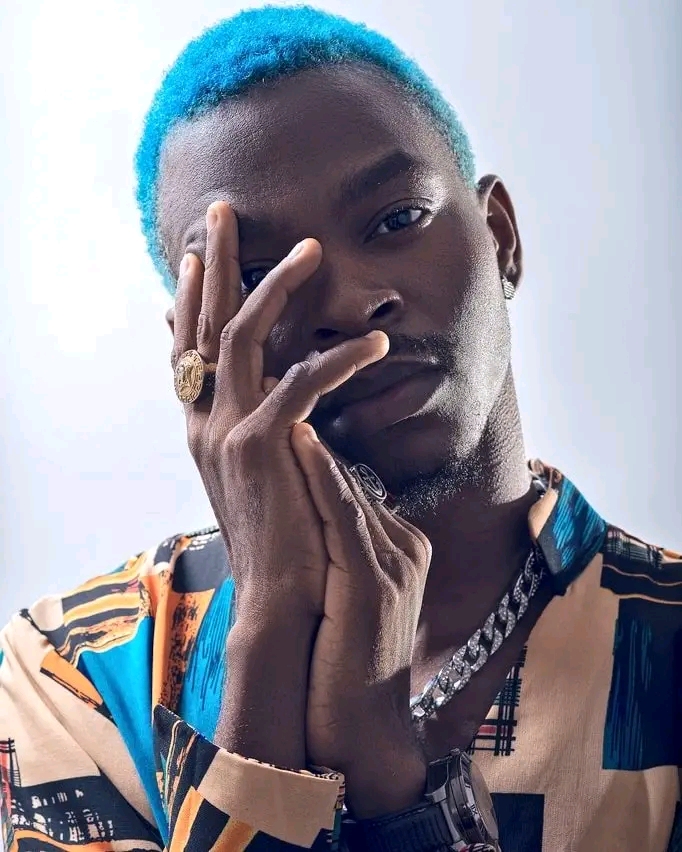 Akumba Music signee Elisha K is inarguably an Afrobeats gem. His recent body of work "Days of Elisha" is an embodiment of musicality, uniqueness and verve. There's absolutely no gainsaying, Elisha K wields the potential of becoming an African music revelation. 
Listening to his new EP submerges you into delight and hope for the future of Cameroon urban music. 
1. JAGA JUGULU
"Jaga Jugulu" stands as an overture of Elisha K 's EP "Days of Elisha". 
The song is about the protagonist's ex-girlfriend, whose regrets and apology go unheeded. Realizing her mistakes, she displays penitence by trying to come back into the protagonist's life. 
She gets into his Instagram accounts, checking on his photos and wishing she was right next to him. She misses the touches and kisses but the protagonist is resolute, telling her "I'm over you". 
Elisha K uses a storytelling device to cut across his message. 
The second verse sounds like a taunt to the girl. The protagonist advertently makes her feel intense regret by telling her "Now they go play my tunes, tunes, tunes tunes tunes, if you wanna zoom…" 
The danceable song was produced by Oken. 
2. LONER FEAT. RINYU
Track Number 2 titled "Loner" by Elisha K Featuring Rinyu, is a sonic delicacy. 
"Loner" is a clash of mesmerizing vocals. Their mellifluous voices blend seamlessly, to tell a story of two lovers having a final conversation, before a breakup. It depicts their fears of being loners. 
3. A LITTLE BIT OF LOVE
Elisha K proves his versatility by drifting away from his usual sound into a dancehall-fusion. " A Little bit of Love" is another love-coated opus, expressing the innermost feelings of a lady who wants to be treated right. She feels dissatisfied with her boyfriend and yearns for a comfortable relationship. Elisha K projects himself as the ideal boyfriend, who is capable of giving her the kind of treatment she desires. 
The song was produced by Kaos and Oken. 
4. JOANA
If you're not up to 18, I won't recommend this song for you. It's about pleasure and passion. Elisha K delves into an intimate feeling with Joana
"Girl I no want stop I no want cease
So I'm dotting all my I's , I cut my T's " ; implying that he has to accomplish his s3nsual mission. 
Elisha is confident that no other man can satisfy her like he does. 
5. REMEMBER ME
Oh My God ! This is undeniably an earworm in this EP. Just like "Loner", this tune has the potential of becoming a hit. It features Hen's , a vocal gem who ingeniously and pleasingly blends Makossa and pop. 
"Remember me" is a masterpiece in which Elisha K seeks to imprint his music legacy. He talks about his resilience, tenacity and determination. 
As he works had to impact the world with his music, he enjoys the best things that life offers. 
The second verse is sung in Duala by Hen's . It completely morphs the tune, complementing it with a touch of Makossa. Have you imagined how Makossa sounds on Afrobeats? 
"Remember me" is a must-listen. The song was produced by Oken. 
Enjoy