TAGNE was honored with a YouTube plague for having over 1 million Subscribers; a milestone for a rapper of Cameroonian descent.
He is the first artist from the Middle East and North Africa region to be selected by Spotify for the global singles program.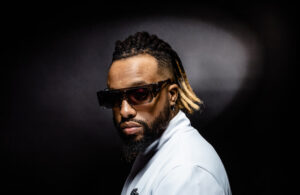 His career has witnessed a meteoric rise to prominence in the Moroccan Hip-hop scene.
The world is gradually lending its ears to Hip Hop music from Morocco with the seismic wave of Tagne's music. He is currently garnering an avid following in Europe and expanding to different spheres.
Born in 1997 in Casablanca, Tagne is a product of two nations with diverse cultures; a Cameroonian father and Moroccan mother. This has immensely influenced his musical direction.
Before debuting as a solo artist, he formed the group XACTO with fellow rhymesmith Madd and later joined the popular collective known as Wa Drari Squad.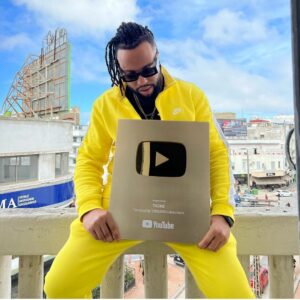 He dropped his first solo project, a mixtape titled "Moroccan Dream" in 2020.
In 2021, he released "Nadi Canadi", which amassed 60 million + views on YouTube.
This year, he has released an album dubbed Lmektoub.
In July 2023, he was the launch artist for the Middle East and North Africa version of Spotify Singles, in which performers re-record songs for the platform, joining Harry Styles and Lewis Capaldi in giving older tracks a new spin.