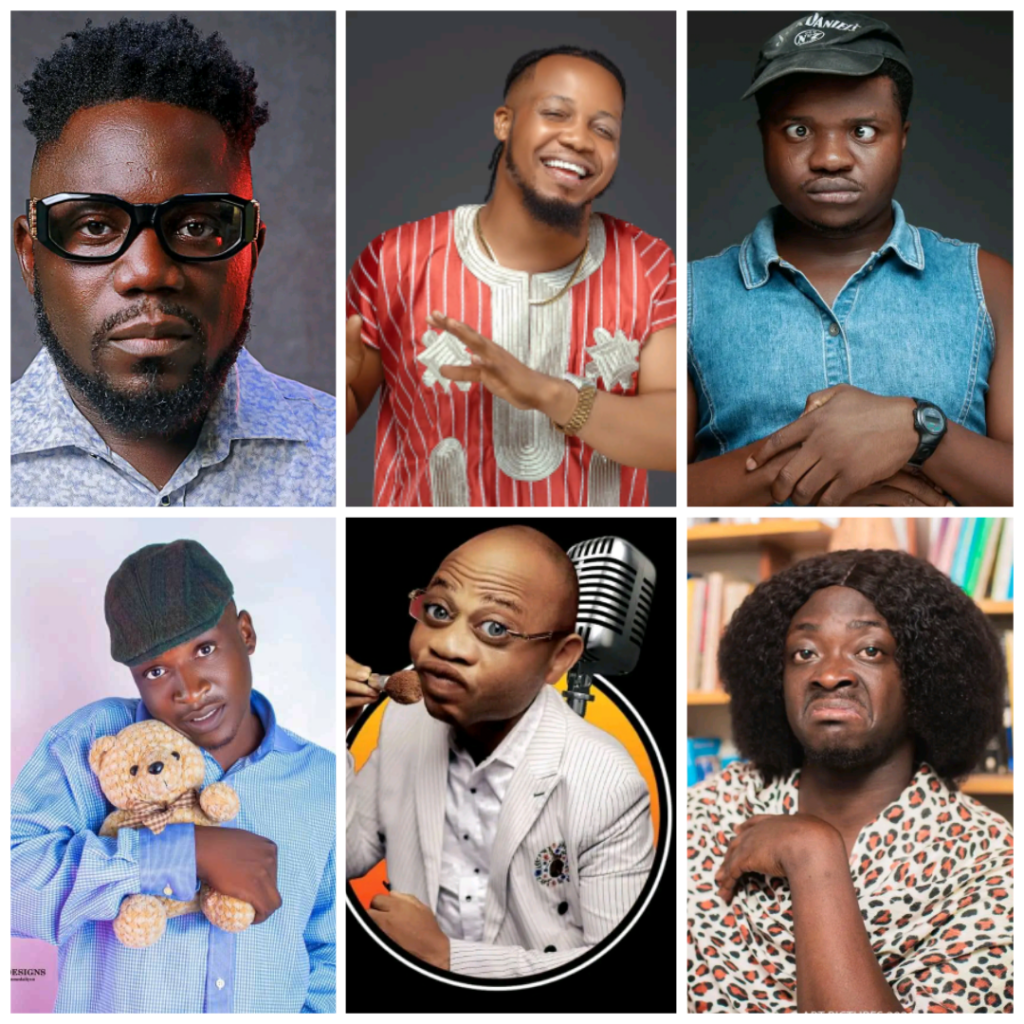 Crafting laughs is the most high-stakes form of artistic creation. It is intrinsically a herculean task to make people laugh especially as "funny" varies from person-to-person.
A failed gag can be very excruciating especially dealing with a complicated audience like Cameroonians, who are overly evaluative of entertainment.
There's no gain saying one of the absolute pinnacles of Cameroon's cultural achievements this year is comedy.
The comic talent pool in Cameroon's entertainment ecosystem keeps mushrooming.
Established comics like 237 Towncryer , Senior Pastor Comedian, Under_belle237, Godisz Fungwa, GrandLawrenzo, Spaco Lee, Caro and Copees and Auntie Felicia, Yaakii Bella persistently churned out thrilling content.
2022 was the year English-speaking Cameroonian comedians receiving bookings out of Cameroon, especially in the UAE. This is evidence of growth.
237TOWNCRYER
2022 was a phenomenal year for 237 Towncryer . After collaborating with Don Jazzy on a comedy skit in August 2021 and Kcee in October 2021, he continued invading the Nigerian market and earning milestone achievements. Looking at statistics, his fanbase spiked up immensely ; he is the most followed Anglophone comedian at the moment.
Sticking to his "Crying comedy" niche, his content was predominantly based on raising awareness on societal foibles through satire. He is a proponent of collaboration with the Nigerian entertainment industry.
SENIOR PASTOR
Senior Pastor Comedian had a brilliant 2022 in terms of audience and fan attention through shows. He made impressive moves in Stand up comedy. He organized a successful show at Krystal Hoel, Douala in September 2022 dubbed "The One Man Show". Through his "Chukskin" concept, he graced several stages in Nigeria. He performed at the coveted AY Show and Pencil Unbroken Show. He was one of the most solicited Anglophone stand up comedians in 2022.
AUNTIE FELICIA
Auntie Felicia progressively captured the hearts of fans across Cameroon and kept on cementing his position as a comic gem to behold.
His comedy is a pure and unique representation of a scandalmonger, mischief-maker and indiscreet gossiper; all character traits inherent in our day-to-day life in Cameroon. His comedy is quite relatable, which makes him an admirable comedian. 2022 was a lucrative year for Auntie Felicia. He clinched multiple brand ambassadorial deals from MTN, Zenithe , Waspito, Bongalo etc. Auntie Felicia is indisputably one of the most Anglophone bankable comedians right now. As an impersonated female character, Kwoh expresses his art through farce and satire. He was part of the organizing team of the Virtuous Women Presidential Debate in March 2022. It was a memorable comedy show with a massive turn out.
CY OLD PANCHO
Old Pancho Cy international has been one of the lynchpins of Comedy in English-speaking Cameroon. Although he produced very few comic skits in 2022, he organized one of the most successful comedy shows. "80/20 Ya Place Dey" brought together a cream of comedians.
GRAND LAWRENZO
GrandLawrenzo was one of the most consistent comedy content creators in 2022. From January to December 2022, Grand Lawrenzo relentlessly released content either playing his "Babylonian" character or impersonating a grand mother. He was very open in collaborating other comedians like Caro and Copees, Auntie Felicia, Dorcas, Godisz Fungwa (Richard) and 237Towncryer. He also managed to clasp some endorsements. He ended the year with a Christmas show at Chariot Hotel Banquet Hall.
SPACO LEE
Spaco Lee is pacesetter of Stand up comedy in English-speaking Cameroon. He has been tenacious and relevant in the industry.
2022 was an impressive year for him, as he performed in Dubai for the first time. The show took place in August 2022. Spaco constantly released comic content on his Facebook page which has 70,000 followers.
GODISZ FUNGWA (RICHARD)
Godisz Fungwa "Richard" is one of the most loved Anglophone comedian. With a decent audience of 81,000 , he did not stop dropping comic content through out 2022. His content had a wide viewership on Facebook and Youtube. Godisz. His collaborations with Marcus Makenene were breathtaking.
CARO AND COPEES
Lovert Lambe "Copees " and Mbeng Lilian "Caro" have enormously contributed to the renaissance of comedy in Cameroon. 2022 was an excellent year for the duo.
Playing the role as couples with dramatic mood swings, Caro and Copees depict a typical tenancy setting replete with gossip , intermeddling with neighbor's affairs and quarreling .
They give you a vivid image of an idealized "quartier" environment and its activities. The language ; Cameroonian pidgin adds a better flavor to the comic undertone. Their comedy is relatable.
In August 2022, they traveled to Nigeria and collaborated with Mama Oka and MC Macaroni.
DORCAS
Dorcas Comedy World is an incredibly talented comedian. Renowned for her outrageous makeup, she has portrayed herself as burlesque female character. She has thriven in amassing a great fan base, which enabled her to perform in UAE in July 2022.
Dorcas also participated in the successful comedy show 'Virtuous Women Presidential Debate' in March 2022.
YAAKII BELLA
Yaakii Bella is riding on her own lane of web comedy. She constantly kept her Facebook and Tiktok audience glued to her funny videos. In 2022, she witnessed an intriguing growth in her fanbase.
JOHNZSKID
Johnzskid crazy skits were creative, informative and transformative. Through his skits, he conveys constructive criticism against the follies and foibles of society, while unmasking societal realities. His comedy is intended to inspire social change.
UNDER BELLE 237
Under_belle237 was consistent in 2022 with his satirical approach in comedy.
The comedy sphere also saw the impressive input of Boboloh Universal Da Comic , Vicky And Sharma comedy 2sap, Fuh Denis Zang and Phamose
https://www.facebook.com/FDZKOBI
Fuh Denis Zang rose to prominence in 2022 with his self-deprecating comedy and sparking up the trend of the catchphrase "We go take that cup".
Overall, Cameroonian comedians put in great work in 2022, but improvements can still be done in terms of creativity.
Please mention any other comedian who made your 2022 entertaining
#nexdimempire