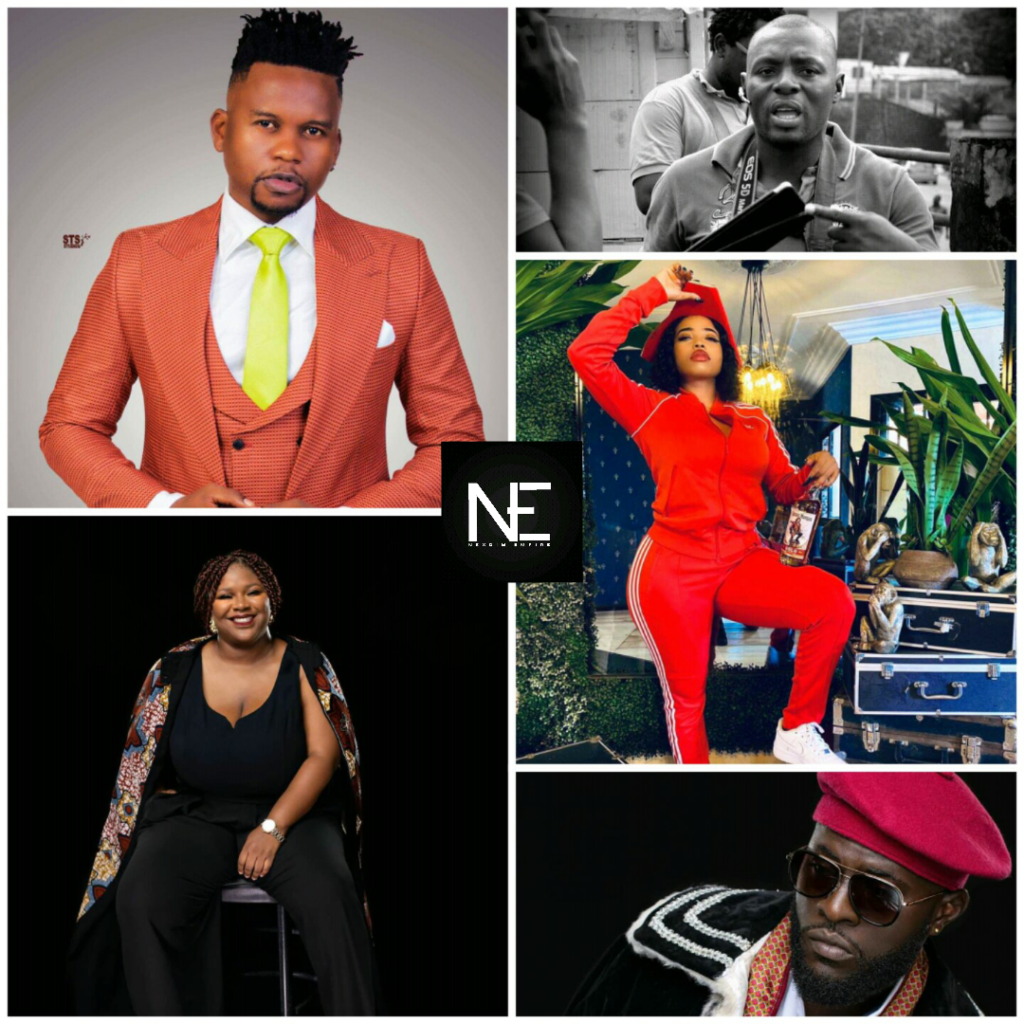 5 AUDACIOUS CAMEROONIAN RETURNEES POSITIVELY  IMPACTING THE ENTERTAINMENT INDUSTRY
1. Wax Dey: Artist, entrepreneur
He is a former brand ambassador for the City of Johannesburg, Spokesperson and communications consultant for the United Nations.
In 2004, he had a stint as a writer with the book, "The Chosen One", which was used for Grade 11 English in South African public schools.
In 2008, he teamed up with South African music promoter, Edgar Rathelele to establish Lolhiphop Records, a pan-African recording and music publishing company. Lolhiphop Records was involved in the publishing of the 2010 FIFA World Cup song, Waka Waka, and has released albums by a number of artists including South Africa's Rowick Deep and Nigeria's Flavour
2. RENE Etta Tabot : Creative Director/ DOP
He was based in South Africa, where he won Guinness Fine Arts Awards . He has directed commercials for Coca Cola  and Guinness while in SA, before relocating to Cameroon to establish GOFHA, one of the most outstanding production houses in Cameroon.
3. Eva Ndumbe : Media personality, Content Creator
Formerly based in Maryland – US, Eva co-owned Kreef Entertainment with Ebangha Njang, a label and event management agency. She returned  to Cameroon in 2015 and presently hosts "Dope Music"  with Steve Fonkam . Eva is Sony Music representative in Cameroon and Music executive at Magasco's BBOY Records.
4. Blanche Bailly : Singer
Blanche Bailly was based in France and later traveled to UK to pursue her music career. There, she worked with fellow Cameroonians Rawf Kboy , Ama Fru and Julz Musics . She relocated to Cameroon in 2016 and the outcome was an explosive collaboration with Mink's on "Mimbayeur" , which changed the narrative.
5. Nabil Nabstar Fongod : Media personality and rapper
Nabil was highly reputed for his influence in urban music in the early 2000's . He traveled to live in Belgium, where he hosted several the shows of international superstars including Davido, KCEE and Ice Prince . He returned to Cameroon in 2015 and the outcome is Nabstar Radio , electrifying show exposing Cameroonian music creatives.
#nexdimempire #blanchebailly #WaxDey #Reneetta #nabilfongod #evandumbe