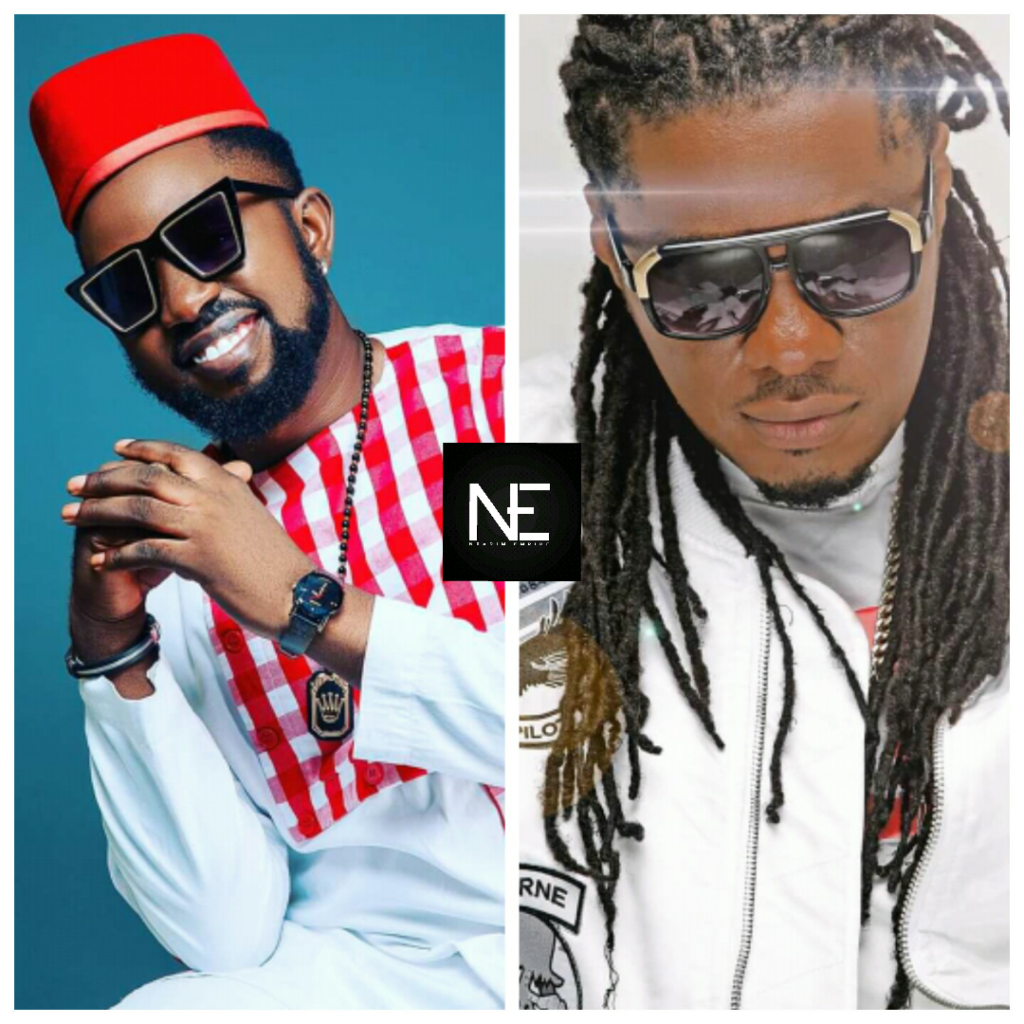 MAAHLOX humiliated WAMS Klassic, after the Douala-based artist reproached him about the ill-treatment and poor reception of guest artists at his snack bar.
Maahlox Officiel boastfully addressed Wams ;
"So, you think you are a star ? I'm the most popular Cameroonian artist, I'm the only artist who filled Palais De Sport with just a week of promotion,  I've toured around the world , I don't even need young artists to come to my place…I'm not obliged to offer my place, equipment, my personnel for the service of young artists, nobody did it for me" .
Wams Klassic was invited by Maahlox to perform at his snack bar Boivement in Yaoundé.
According to Wams, he was poorly received  when he arrived the venue with his team; for 3 hours he wasn't attended to.
Maahlox didn't have the courtesy to welcome the artists he invited. It was totally disrespectful and debasing.
Wams had no choice but to buy drinks for himself and team.
He says there was total lack of professionalism.
Maahlox has for long been advocating for budding artists to be respected and given better status. It's a paradox for him to treat fellow artists with scorn and derogation.
Wams is using unfortunate incidence to motivate and give hope to young artists.
What are your thoughts?
#nexdimempire