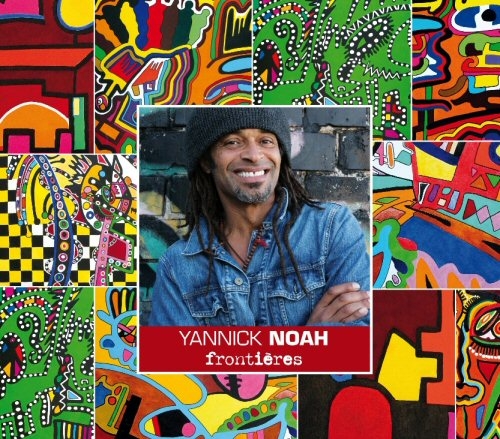 23rd August was the day, Yannick Noah unveiled his brand new LP titled " Frontieres" . Hmm! His multi-colored album cover design was done by Marrko. The 13 track album comprises  "Ma pomme", which evokes  move of artists in New York 2008, 'No One's Land', which speaks of illegal immigrants, "Angela", his first single, a tribute to Angela Davis, a pioneer of the civil rights movement in the United States ,  "On ne veut plus jouer" , Frontieres  , "Ca me Regarde'  the second single from his seventh album  and more beautiful rhythms.
"I talk about the borders that exist and those that do not exist," he told Femina magazine. "How does it happen if there were no such barriers, those walls? We have the right to dream when we make songs."

Note that Yannick Noah will also deliver a special concert next September 25 at the Stade de France in Saint-Denis, in the framework of a tour planned to showcase his new album to his fans.