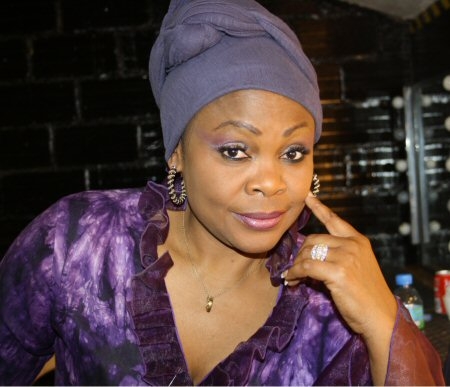 "Zangalewa"  first lady, Annie Anzouer is back in the music scene after 5 years of absence with a brand new album composing 14 tracks  titled "Partage. Her 4th  album "Partage" , which comes after others like Variations (1994), Visado (1997), Kwassio (1998) and Si Miyala (2004) is meant to share her voice, emotions and experiences with the entire world. The Cameroonian public is already appreciating the album. She is currently preparing to perform in  a series of concerts around Cameroon. Remember she celebrated her 20 years in the music industry in May 2010. This album has a peculiar feeling due to the participation of  his son , Jack Anzouer (on K'mer); Gizly Anzouer (on Abosso); Loue Ze, Valerie Belinga , Sahel (on Toucher tam-tam); Valerie Mengue (on Rentre chez toi); Sandrine Mengue, Epagna Kastro. We shall keep you posted about her upcoming videos.

VISIT HER WEBSITE

Contact: 06 67 87 24 24; 06 59 12 89 72; Cameroun: (237) 74 67 04 73;
contact@anzouer.com
annieanzouer@hotmail.fr.