I've  been wondering where this soulful sister has been all this while, She is actually one of those Anglophone Cameroonian singers who enormously inspired the trail of R&B music in Cameroon.
Whoside u don go??
SUZAN AGBOR was born January 5, 1980 .From her early days as a little girl in Kumba, Cameroon, she developed a passion for singing.  She is  one of eight children born to her parents who were both Pastors of the Methodist Church in Cameroon. "My mom was the leader of the Women Gospel Choir and she would take me along for rehearsals.Although I could not memorize the words, my soprano voice and rhythm was present.I was so proud to be in the group", says Suzan.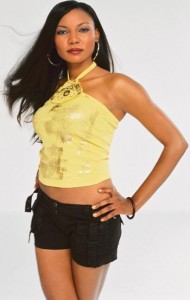 It was her interest in singing that led the leaders of the church to form a children's  choir.At age 11, Suzan joined her school choir and eventually led them to win many competitions. At age 12, Suzan formed her own girl group called ANGELIC SISTERS. The group, which consisted of five girls, was together for five years and won many trophies in singing.
In 1998, Suzan felt she got her first break through when her family band THE HEALERS, was chosen as the Best Group to represent Cameroon at the Commonwealth Games in Malaysia.THE HEALERS performed for over 50,000 people at the sports stadium in Kuala Lumpur.
The band's first gospel album "Heal the World through Prayers" was played on the local radio stations in Malaysia. Since then Suzan has toured across Europe and Asia performing at festivals and on solo tour dates.
In April 2007, Suzan performed as an opening act for Nelly Furtado in two European cities, performing in front of 10,000 people each night. Suzan just started working with Grammy award winning record producer Phil Ramone. Suzan, currently resides in Berlin.
Since she released "C'est bon", Suzan has been remarkable absent in the industry.
We can't wait to hear from her.
C'est bon by Suzan Agbor