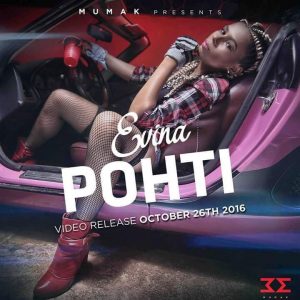 Evina is a Cameroonian pop songstress signed under MuMaK (Music Makers) record label. Her debut single #Pohti is an edgy dancehall tune that boasts of her hot sexy attributes in a party like scenario.
Evina's music is an ingenious melting pot of various urban genres ranging from classic RnB Hip hop to mainstream Afro pop. Worth mentioning too is that Evina is former Miss Seme 2011, Miss Mboa Come test 2011, 1runner up Miss Ecran Noir 2012. Her debut single #Pohti released on October 26th is the first of a series of singles about to hit the airwaves shortly.
Check it out below !