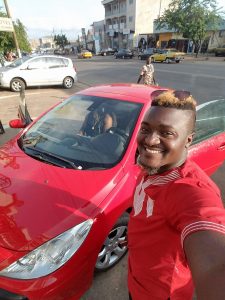 Buea-based music video director Mr Adrenaline has posted stunning photos of a brand new Peugeot sport convertible car  he just acquired. The high-profiled video director was also spotted cruising with his family around the Buea vicinity in his comfy ride .
Adrenaline is reputed for high quality and chart-topping videos like "Gromologie" by Koppo, Stay with me by Tzy Panchak, "Better" by Wax Dey etc. 
"Nothing sweeter than reaping the fruits of hard work" . Indeed !