According to information relayed to us from mboablog, the author of  "Lettre au president" VALSERO was  victim of a car crash on Saturday, August 7, 2010 at  Kokoue, a village located 12 km from Edea. Valséro was returning  from Kribi where he went to promote his latest album "Autopsie d'un etat mort" which was released on July 31st.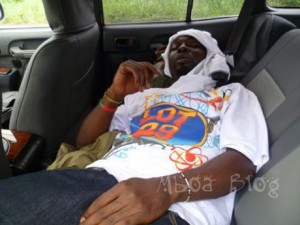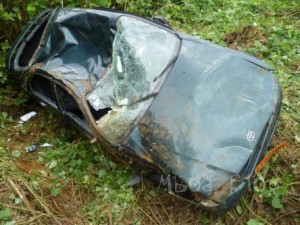 According Ebelle Sylva, executive producer and manager of the artist,  the vehicle in which Valsero was the sole occupant, was pushed into a narrow valley by a speedy 4×4 truck .

The state of his car, a Toyota Camry, testifies the gravity of the accident but fortunately, the artist sustained a few bruises and a sprained arm. NexDim wishes him a quick and safe recovery.